Joe Di Pietro: Lifting Heavy in Paris (1949)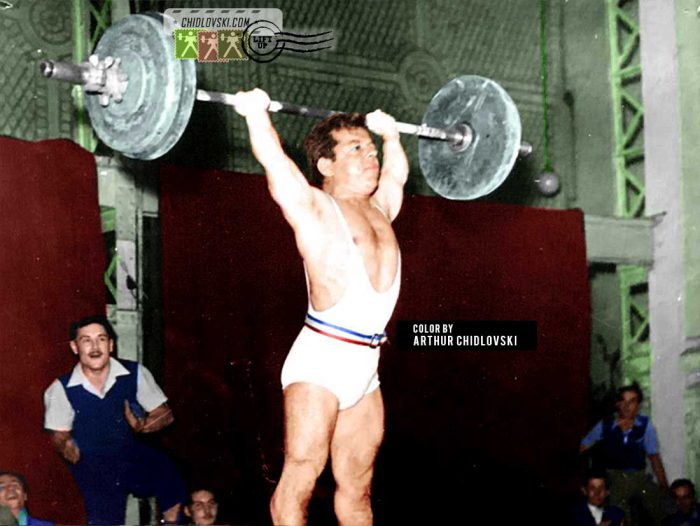 History in Color:
September 13, 1949, Paris, France– Olympic champion, bantamweight Joe Di Pietro of the US weightlifting team performs a press lift at the Elysee Montmartre in Paris.
After the end of the 1949 World Championships in Scheveningen, Netherlands, American athletes were invited for an exhibition lifting at the Elysee Montmartre in Paris. It was the time legendary John Davis lifted the Apollon Wheels and became the 3rd man in the history who succeeded in this. Only two men in the history were able to conquer the Apollon Axle before – legendary Charles Rigoulot of France and Apollon (Louis Uni) himself.
As for Joe Di Pietro, he amazed the audience with both his size and strength. At the size of 4'7" 120-pound, his arms were too short and the bar was barely clearing his head when they were extended. That didn't allow him to fully succeed in all lifts.
With all these said, Joe Di Pietro (1914-1999) had a fascinating career in this sport and managed to win gold medals at the Summer Olympics (1948), Pan American Games (1951) and World Championships (1947). He won 9 national titles and set 5 world records.
---