Rumen Rusev: World Record in Budapest (1972)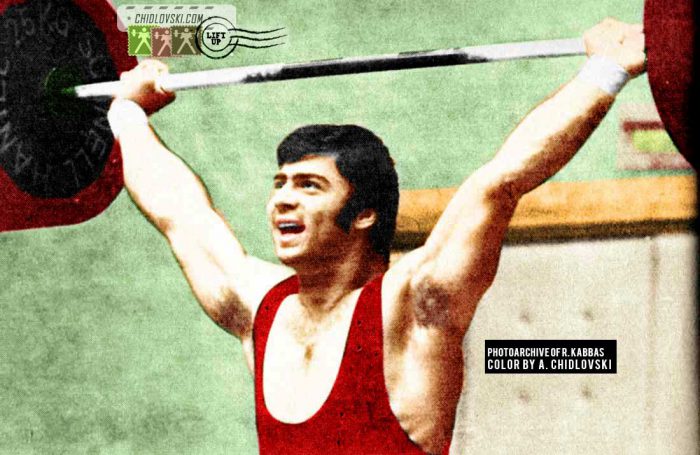 History in Color:
April 9, 1972, Budapest, Hungary– Light heavyweight Rumen Rusev of Veliko Tarnovo, Bulgaria, snatches 156kg and sets a new world record during the competitions in the 82.5kg class at the Danube Cup in Budapest.
Interestingly enough, the previous record in snatch (155.5kg) was set by Olympic champion Kaarlo Kangasniemi just a day before – on April 8, 1972 in Helsinki!
Rumen Rusev (born in 1949) was one of the remarkable weightlifters that competed for Bulgaria in the 1970s. Besides authoring his world record shown on the History in Color cover photo, he won a silver medal in the 75kg weight class at the 1974 World Championships in Manila and captured a silver (1973) and a bronze (1974) medals at the European Championships in Madrid and Verona respectively.
Due to an injury, Rumen had to retire as a competitive athlete at the age of 25. He continued being a part of the Olympic weightlifting as an international referee (1975-1985) and as an educator at the Georgi S. Rakovski Sports School in Veliko Tarnovo, Bulgaria.