Ivan Veselinov: The Lionheart of Bulgarian Weightlifting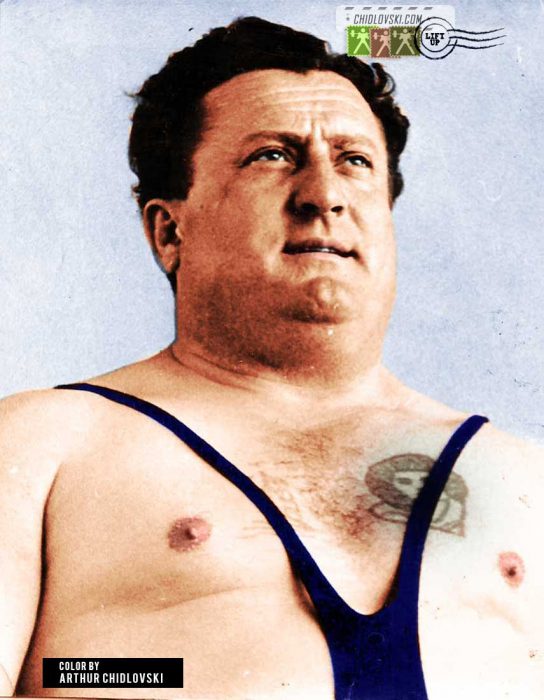 The History in Color series features a color version of the photo portrait of legendary Bulgarian weightlifter Ivan Veselinov.
Ivan Veselinov (1926-1996) of Asenovgrad, Bulgaria was one of the best and most known Bulgarian weightlifters of the post World War II generation. From 1950 to 1968, he won 16 Bulgarian Championships!
Veselinov was the first Bulgarian athlete to join the top international 500 Club. His personal best was 505kg (170+140+195) total that he reached in 1965. He was a 3x Olympian and competed for Bulgaria at the Summer Olympics in Melbourne (1956), Rome (1960) and Tokyo (1964).
Ivan Veselinov was a 2x bronze medalist of the World Championship (1958, 1959), 4x European silver medalist (1958-1959, 1965) and 4x European bronze medalist (1955, 1956, 1962, 1963)
He was a proud Bulgarian and, as the History in Color cover portrait shows, the Lion, the national symbol of Bulgaria, was always on his body next to his heart. In many ways, it's not just a body art. Ivan Veselinov was the Lionheart of Bulgarian weightlifting of his times in this sport.