Anatoly Kozlov Turns 65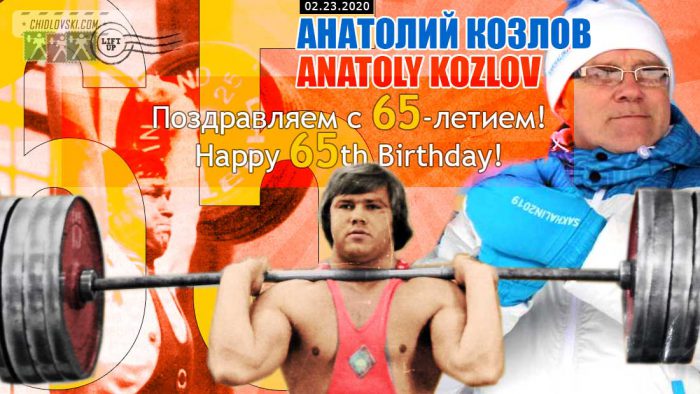 February 23, 2020 – World, European and USSR champion, holder of numerous world records, Anatoly Kozlov turns 65.
Anatoly Kozlov of the Kholmsk, Sakhalin District, Russia was one of the strongest sub heavyweights in the world in the late 1970s. He won the first ever World title in the 100kg weight class when it was established by the IWF in 1977.
Happy Birthday, Champ!