Club 500: Gennady Ryabokon (Belarus, USSR)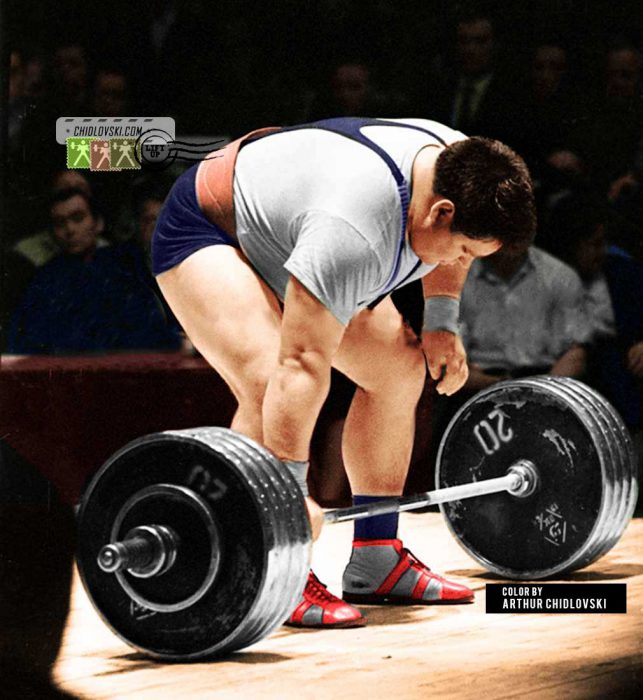 May 18, 1966, Novosibirsk, Russia –Super heavyweight Gennady Ryabokon of the Spartak Club, Vitebsk, Belarus competes in the 102.5+kg weight class at the 1966 USSR Championships at the Dynamo Weightlifting Hall in Novosibirsk.
At the 1966 USSR Championships, Ryabokon won a bronze medal with 165+142.5+190 = 497.5kg in total.
Gennady Ryabokon (1937-2017) was the 1st weightlifter of Belarus to be inducted into the famous international Club 500 .
His best total was 550kg (195+157.5+197.5) in 1969.