Vladimir Belyaev (USSR): World Record in Kiev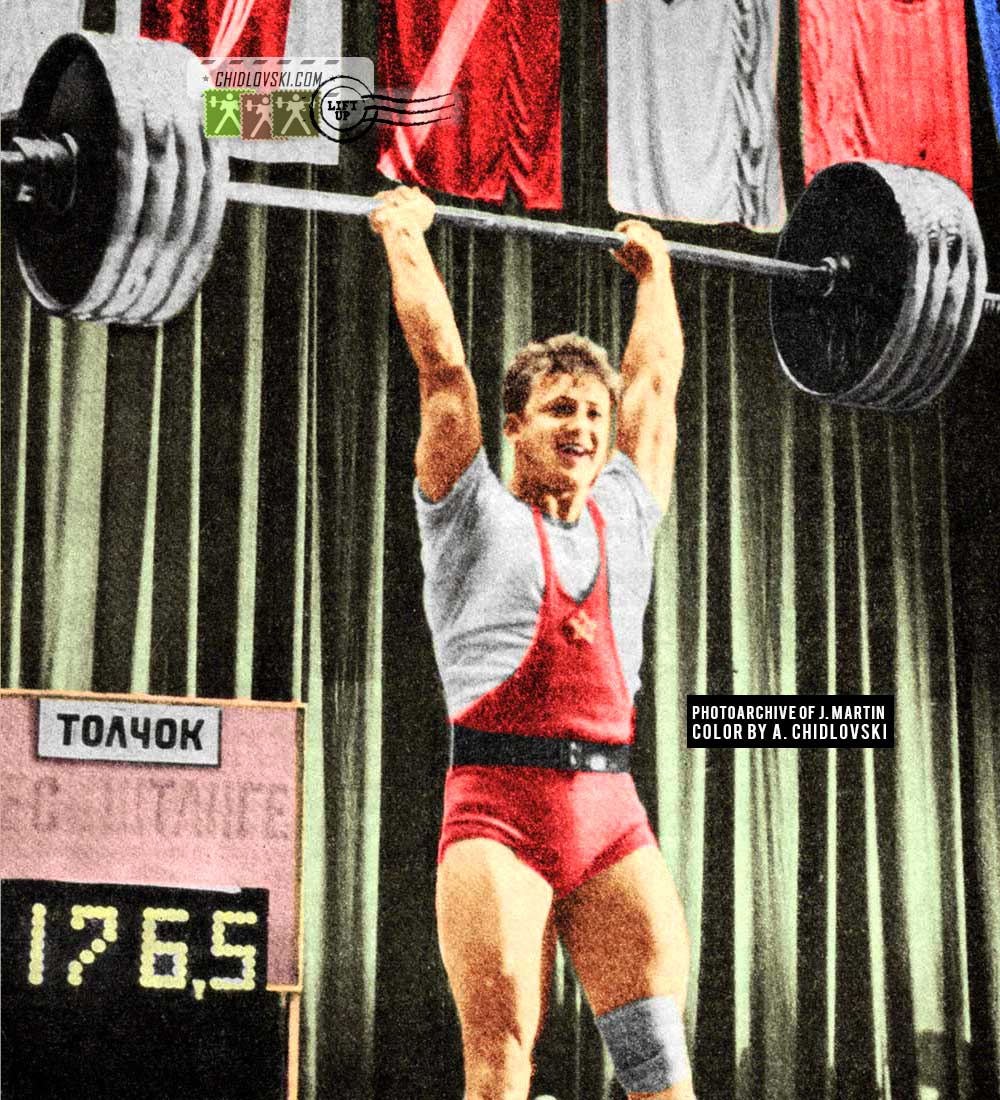 History in Color:
July 17, 1964, Kiev, Ukraine – 24-year old Vladimir Belyaev, middleweight of the Army Club in Kiev, sets a new world record in clean-and-jerk (176.5kg) in his 4th attempt in the 75kg class at the 1964 USSR Championships in Kiev.
Belyaev won a silver medal with 432.5kg (130+132.5+170) total. The gold went to Victor Kurentsov who outlifted Belyaev by 7.5kg in total of three lifts.