Happy 50th Birthday to Kakhi Kakhiashvili of Georgia!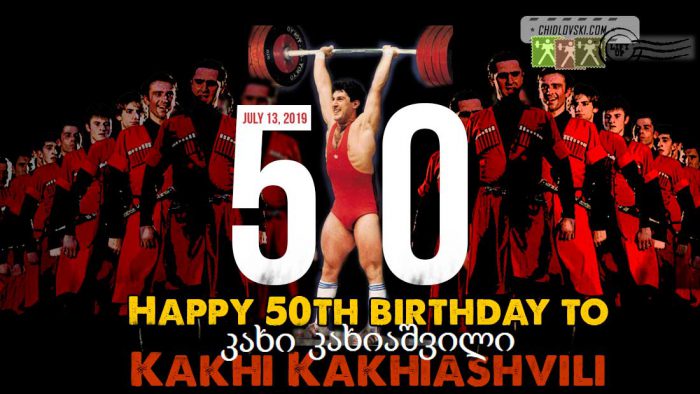 One of Olympic weightlifting best, 3x Olympic champion Kakhi Kakhiashvili of Georgia turned 50 on July 13, 2019!
There are only 4 athletes that managed to win Olympic titles 3 times in the history of Olympic weightlifting and Kakhi is one of them.
He is one of the most successful weightlifters in the history of this sport. He won three Olympic gold medals: in Barcelona in 1992, in Atlanta in 1996 and in Sydney in 2000.
Congrats and best wished to the Legend!