Frank Spellman (USA): Paris, 1946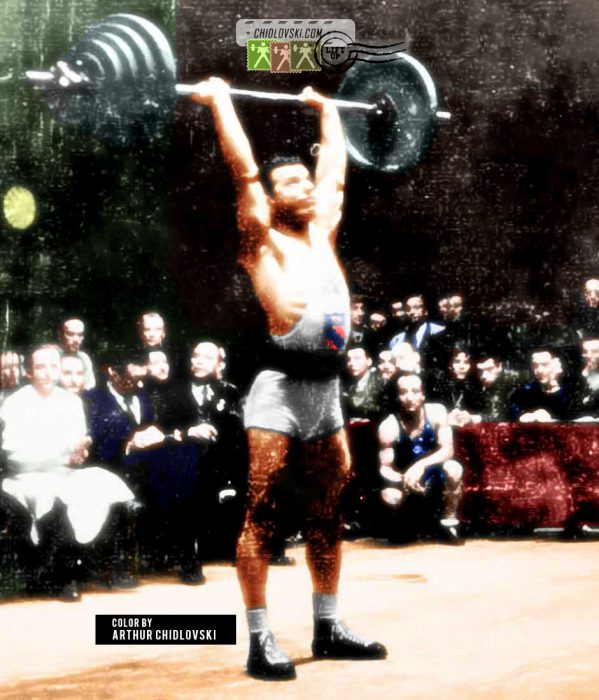 October 18, 1946, Paris, France – 24 year old middleweight Frank Spellman of Team USA wins a bronze medal in the 75kg weight class at the 1946 World Championships in Paris.
Frank Spellman (1922-2017) competed for the United States weightlifting team in the late 1940s.  Spellman represented the USA at the 1948 Summer Olympics in London and won a gold medal in the middleweight class.
As a member of the American national team, he also won a  bronze medal at the 1946 World Championship in Paris and a silver medal at the 1947 World Championship in Philadelphia.
On the national level, Frank Spellman was a 3x AAU champion. He won national titles in 1946 and 1948 and then retired from weightlifting to pursue career as a professional photographer, artist and musician. In 1961, when Frank was 39, he made a comeback to Olympic weightlifting and won his 3rd national title.
Spellman has been inducted  to the United States Weightlifting Hall of Fame, to the Helms Hall of Fame and into the International Jewish Sports Hall of Fame.
A complete profile of Frank Spellman in Olympic weightlifting is available at the Lift up.