Bill March (USA): Lifting Heavy in Stockholm, 1963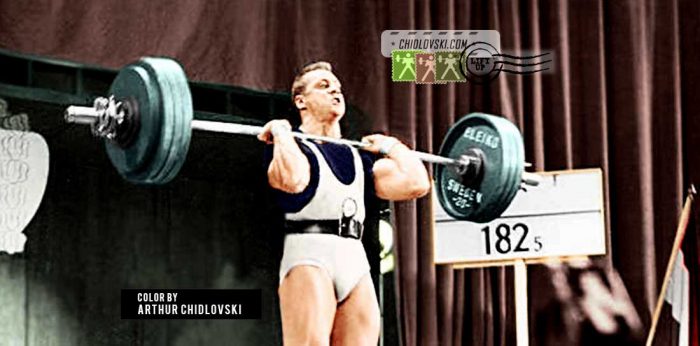 History in Color:
September 12, 1963, Stockholm, Sweden – 27-year old middle heavyweight Bill March of Team USA competes in the 90kg class at the 1963 World Championships in Stockholm.
William "Bill" Match (b. 1937) was a U.S. Olympian and a very powerful Olympic weightlifter of the first half of the 1960s. He competed for the famous York Barbell Club of York, PA and was a significant part of many projects by Bob Hoffman.
March represented the United States at the 1964 Summer Olympics in Tokyo where he won the 4th place with 467.5kg (155+135+177.5) in total.
He won 5 consecutive U.S. titles (1961-1965). On the international level, Bill March brought home a gold medal from the 1963 Pan American Games in Sao Paulo and a bronze medal in the 90kg class at the 1962 World Championships in Budapest.
Speaking of memorable pressers of the pre-1972 era in Olympic weightlifting, March most definitely was a terrific athlete in this department. He was a World record holder in the Olympic press lift.