Peter George (USA): Press Lifting in Munich (1955)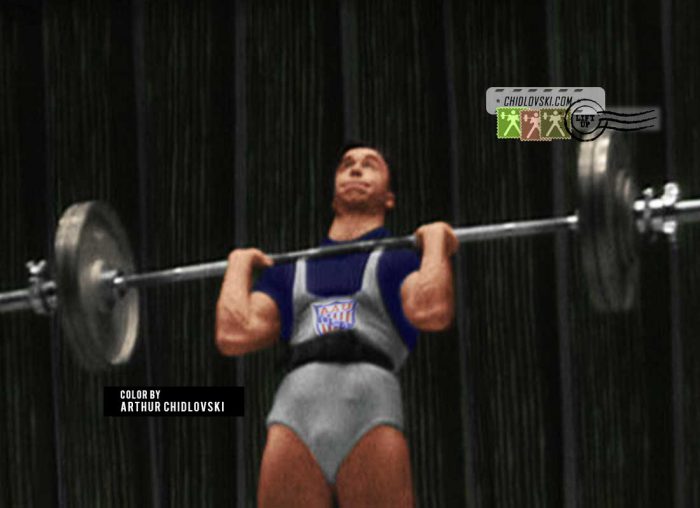 History in Color:
October 14, 1955, Munich, Germany – Olympic champion Peter George of Acron, USA competes in the press program of the 75kg weight class at the 1955 World Championships in Munich.
Olympic press lift wasn't the strongest lift of Peter George. He was a very fast technician and usually managed to reach the top poundage in total after the snatch and clean-and-jerk lifts. He followed this scenario in Munich too.
After the press lift, George was behind Fedor Bogdanovsky by 7.5kg. In the second lift, George out snatched the Soviet middleweight by 5kg. Finally, in the clean-and-jerk part, Bogdanovsky finished with a 155kg lift and 405 kg in total.
Peter George jerked 157.5kg. He also reached a 405kg total and the 1955 World title went to Peter George because of a lighter bodyweight.