Unsung Heroes: Anatoly Mayasin (USSR, Latvia)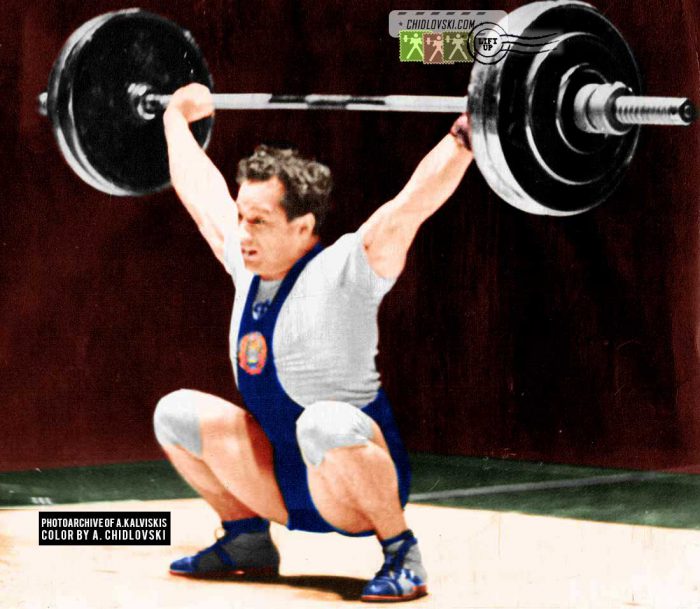 The History in Color cover photo features Anatoly Mayasin of Team Latvia performing a snatch lift.
Anatoly Mayasin (1931-2010) competed in the 67.5kg and 75kg weight classes for the Dynamo club of Riga, Latvia. Mayasin had a long and distinguished career as an Olympic weightlifter and then as a coach with his club in Riga.
He won his first bronze medal at the USSR Championships in 1963 at the age of 22 and his last bronze medal in 1970 when he was 39. At 40, he competed for the Latvian Republic at the 1971 USSR Spartakiade in Moscow and took the 8th place.
Anatoly Mayasin was a world record holder and won 11 Latvian titles in his long career in this sport.