Vladimir Marchuk (USSR, Russia): 1983 USSR Spartakiade in Moscow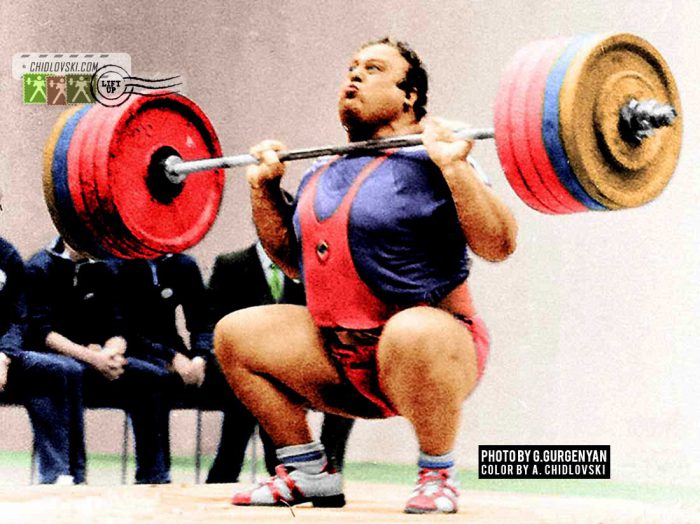 History in Color:
August 1, 1983, Moscow, Russia – 29-year old super heavyweight Vladimir Marchuk of the Burevestnik Club (Moscow, Russia) is competing in the clean-and-jerk program in the 110+kg class at the 1983 USSR Spartakiade and Championships in Moscow.
Vladimir Marchuk (born in 1954) was the first athlete in the world to clean-and-jerk 260kg.
Marchuk was a strong and well-respected lifter with a solid career track in various national tournaments. His strongest lift was clean-and-jerk in which he held 2 world records.