Misha Lesin: In Memoriam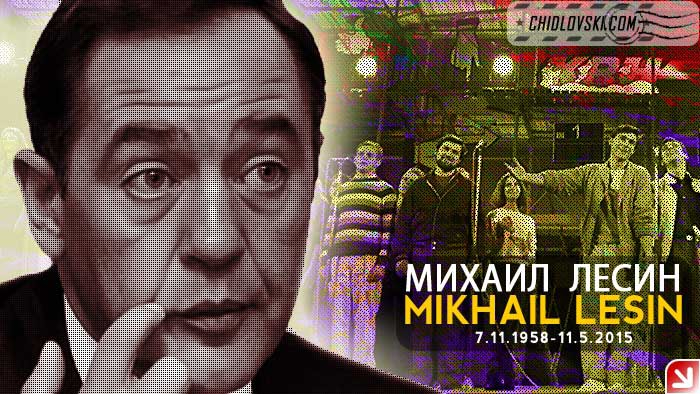 WASHINGTON – Mikhail Lesin, a former aide to Russian President Vladimir Putin who helped found the English-language news service Russia Today, has been found dead in an upscale Washington hotel room. Lesin served as Russian press minister from 1999 to 2004 and presidential media adviser from 2004 to 2009, RT said. He then became a senior executive at Gazprom-Media, Russia's largest media holding company. AP
Last time I talked to Mikhail "Misha" Lesin was in July 1991 before my "Aeroflot" flight from Sheremetyevo airport in Moscow to the JFK in NYC.
Ironically, it was the last time ever I flew by the "Aeroflot" and the last time ever I talked to Misha.
Misha was a friend from my Russian past.
We went to college together and then worked for the KVN comedy TV show in Moscow, Russia. After graduation, Misha worked for a couple of years in Mongolia. When he returned to Moscow, Lesin helped us immensely with the "Panopticum" stand-up comedy theater and with the KVN prime time TV show. Even at that time, all of us knew  that he had a special gift in him. A special talent.
He had this unmatched quantum of energy and skills in organizing businesses. It really didn't matter whether it was to find a corporate client for an on-stage performance of 20 comedians or to produce the 1989 Ms. America Show in Moscow or to manage a million dollar worth advertising campaign on TV. It was amazing! Things were just getting done. Nothing could have stopped Misha Lesin on his way to accomplish them.
With all this said, he never interfered with creative producers, writers or directors of showbiz. It wasn't his forte. And it was super clever of him not to deal with creative egos of show business.
He just did his things. Did the best he could. And the best anyone could. It was a pure magic of entrepreneurship.
Mikhail Lesin's involvement with the Video International advertising agency and his contribution to creating and managing top national media companies in Russia took place after I moved to America. The scope of his media activities didn't surprise me at all. I was a little taken off guard hearing about his involvement in Russian politics and being so close to Boris Yeltsin in the 1990s and Vladimir Putin in the last 15 years.
Oh well, I've been too long away from Russia. We definitely follow two completely opposite philosophies nowadays.
We live in different worlds. It would have been impossible not to change 25 years after our last conversation in the Sheremetyevo airport in July 1991.
Today, with Misha gone, I remember good old days… Crazy parties in college. Our first experiences on TV in Russia. Taking a cab to travel from St. Peterburg to Moscow. Visiting Misha, his wife Valya and little Anton in their small apartment in Kuzminki area in Moscow.
Misha Lesin  is no longer with us.
My thoughts are with his family and friends. My deepest condolences go to them on this sad day.