Khristo Plachkov (Bulgaria)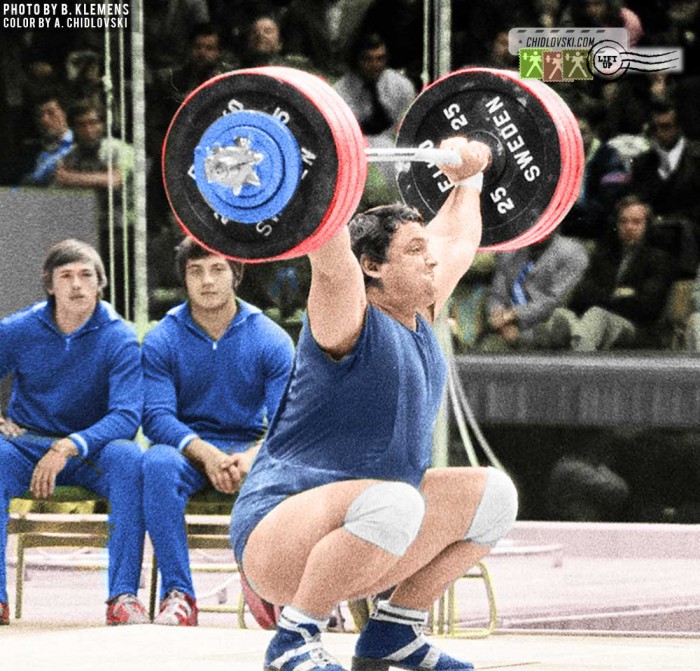 Bulgarian super heavyweight Khristo Plachkov (1953-2009) was the first athlete in the world that managed to snatch 200 kg.
On the cover photo, Plachkov tries to snatch 200 kg at the 1975 World Championship in Moscow. It didn't happen that night. The remarkable landmark was reached by Plachkov  on May 25, 1976 in Sofia.
In his promising career, Plachkov set 8 world records – 6 in the snatch lift and 2 in total.
From the History in Color series at Chidlovski Blog Chidlovski.