Sentiments On the Past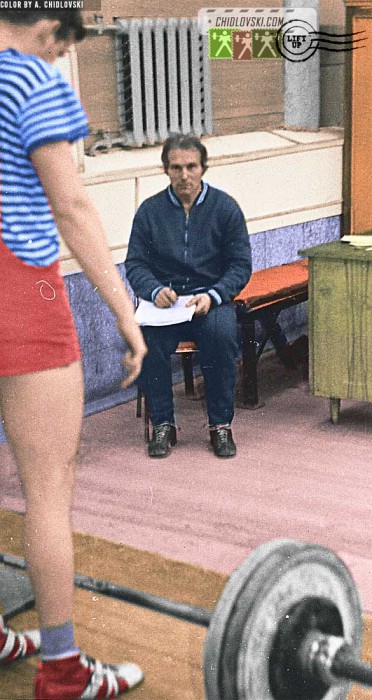 Looking through my photo archives, I found this old black and white picture with my coach in Olympic weightlifting.
It was a great time for me.
Time of learning.  Time of hopes and expectations. Time of getting stronger and more confident in myself…
Suddenly, I realized that the coach at the time was about my age today.
He was giving a lot to us for years before my time and afterwards.
Perhaps, it's one of the reasons of me spending so much time researching the history of Olympic weightlifting and sharing the findings.
It's a nice feeling when you can share things with others.
Hope you enjoy our historic sentiments in the History in Color series at Chidlovski Blog Chidlovski.