Karl Utsar (USSR/Estonia): Happy Snatch Lifting Outdoors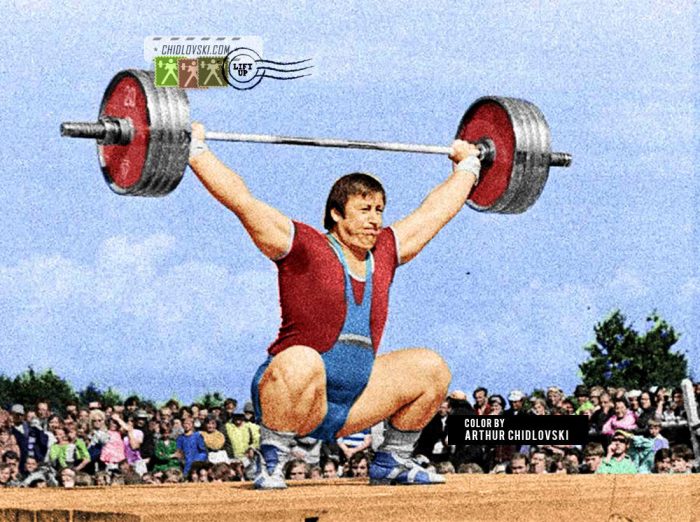 Summer 1976, Estonia – World records holder and national heavyweight champion, 30-year old Karl Utsar of Estonia is performing a snatch lift outdoors during a big farmers' event in Estonia.
Karl Utsar (born in 1945) was one of the best Soviet heavyweights in the 1970s.
Utsar was a 5x champion of Estonia – he won the gold in the heavyweight (1969, 1971, 1972, 1974) and in the super heavyweight (1975) classes. At the 1970 USSR Championships, Karl Utsar won the USSR title and, a year later, he went on to win a bronze medal at the 1971 European Championships in the 110kg class.
He set 36 Estonian records and 4 world records. Utsar was a brilliant snatch lifter. All of his world records were set in the snatch.
Being in the heavyweight class, Karl Utsar managed to join the international Club 500 of the best Olympic weightlifters in the world who reached the 500kg total. His personal best was 552.5kg (180 + 167.5 + 205). After the press lift being eliminated from the competitions in 1972, Utsar's best in total was 415kg (185 + 230).