Sad News From Schemansky's Family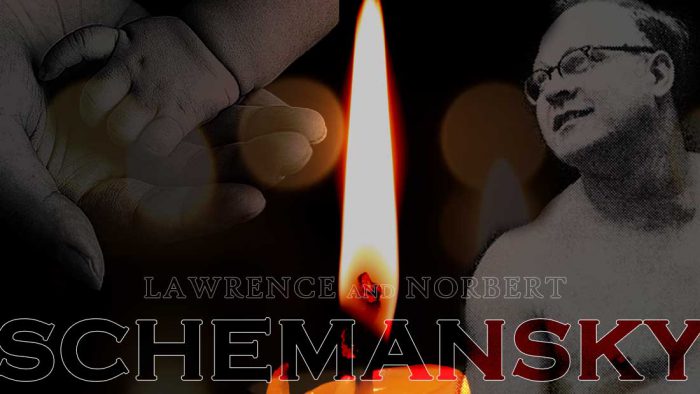 Just received a very sad note from the family of Olympic weightlifting legend Norbert Schemansky (1924-2016).
Norbert's only son Larry passed away yesterday morning at 64.
My most sincere condolences go the Schemansky family.
RIP, Larry Schemansky.
---
Lawrence David Schemansky
Friday, October 15th, 1954 – Wednesday, April 17th, 2019
Obituary on Faulmann & Walsh Golden Rule Funeral Home web site
Lawrence David Schemansky, a resident of Eastpointe, was relieved into the loving arms of Jesus on Wednesday morning, surrounded by the love of family in Henry Ford Hospital of Detroit. He was 64 years of age.
Larry was born on October 15, 1954 in Dearborn, Michigan, a son of the late Norbert and Bernice (Spencer) Schemansky. Larry was a graduate of Edsel Ford High School and also obtained a Associated Degree in College. He served his country honorably in the U.S.Army. Larry was united in marriage to his beloved wife, Lilly M. Dickens on December 12, 2012 in St. Thomas Lutheran Church of Eastpointe. The couple have been residents of Eastpointe since 2010. Larry was retired as a Sargent for the Michigan State Police where he was assigned to Governors Detail for Governor Engler for 4 years. After retirement, he was in Executive Protection for the Ford family. He had worked in multiple cities throughout Michigan; and loved the Upper Peninsula. He enjoyed hunting (especially ducks), fishing, camping, gardening and the out of doors. He loved wine making and spending time with his kids and grandchildren. He also enjoyed helping at the church planting and landscaping. He was known for his joking, his "Crow Game" and " Hot Dogs Growing on Trees". He will always be remembered for his smile and loving disposition. Larry will be deeply missed by all who knew and loved him.
Larry is survived by his loving wife, Lilly; his loving children, Tara (Corey) Reynolds, Vanea (Glenn) Gauthier, Kristin (fiance Walter) and Karrie (Larry) Schemansky and Makenna Dickens. He is also survived by his darling grandchildren, Lauren,Colin, Emma, Jake, Revin and Piper, his sisters, Pam (Steve) Petro, Paula (Bob) Sperka and Laura (Bill) Rowe. He is also uncle to many nieces and nephews.
Visitation will be held at the Faulmann & Walsh Golden Rule Funeral Home, 32814 Utica Rd., Fraser, Friday from 2pm till 8pm and at St. John Lutheran Church from 10am till time of funeral services at 11am. A committal service will be at a later date in Great Lakes National Cemetery with full military honors. Memorial contributions to St. John Lutheran Church in his honor appreciated. Share memories with the family at www.faulmannwalsh.com