Wilhelm Turk: World Champion (1898)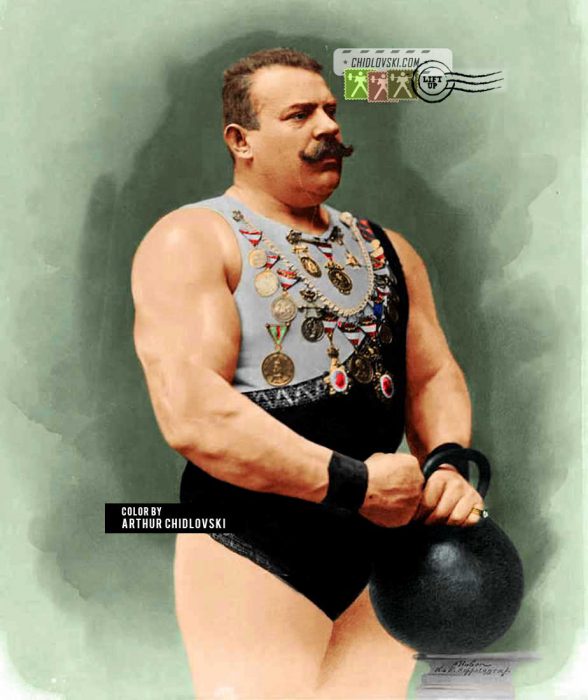 The History in Color series of the Lift Up project presents our version of the portrait of Wilhelm Türk (1857-1920) of Austria-Hungary who won the 1898 World Championship in Vienna, Austria.
Different weightlifting history schools refer to different tournaments as the first weightlifting world championships. Some historians call the tournament in Vienna in 1898 won by Wilhelm Türk as the first official World championship. Some mention the tournament in London in 1891 won Edward Lawrence Levy.
It was an era on the Olympic weightlifting timeline when there were no international or local federations, no established rules of competition, no weight classes or specified lift types. The 1898 World Championship was held from July 31 to August 1, 1898 in Vienna, Austria. There were 11 participants from 5 countries that competed in 14 lift types without weight classes. The winner was determined by the points awarded for the athletes placing in each lift.
Wilhelm Türk of Austria (shown on the cover of this article) won the World title with 30 points. He was 41 and his bodyweight was 117.5kg.