Joe Di Pietro and John Davis (1948)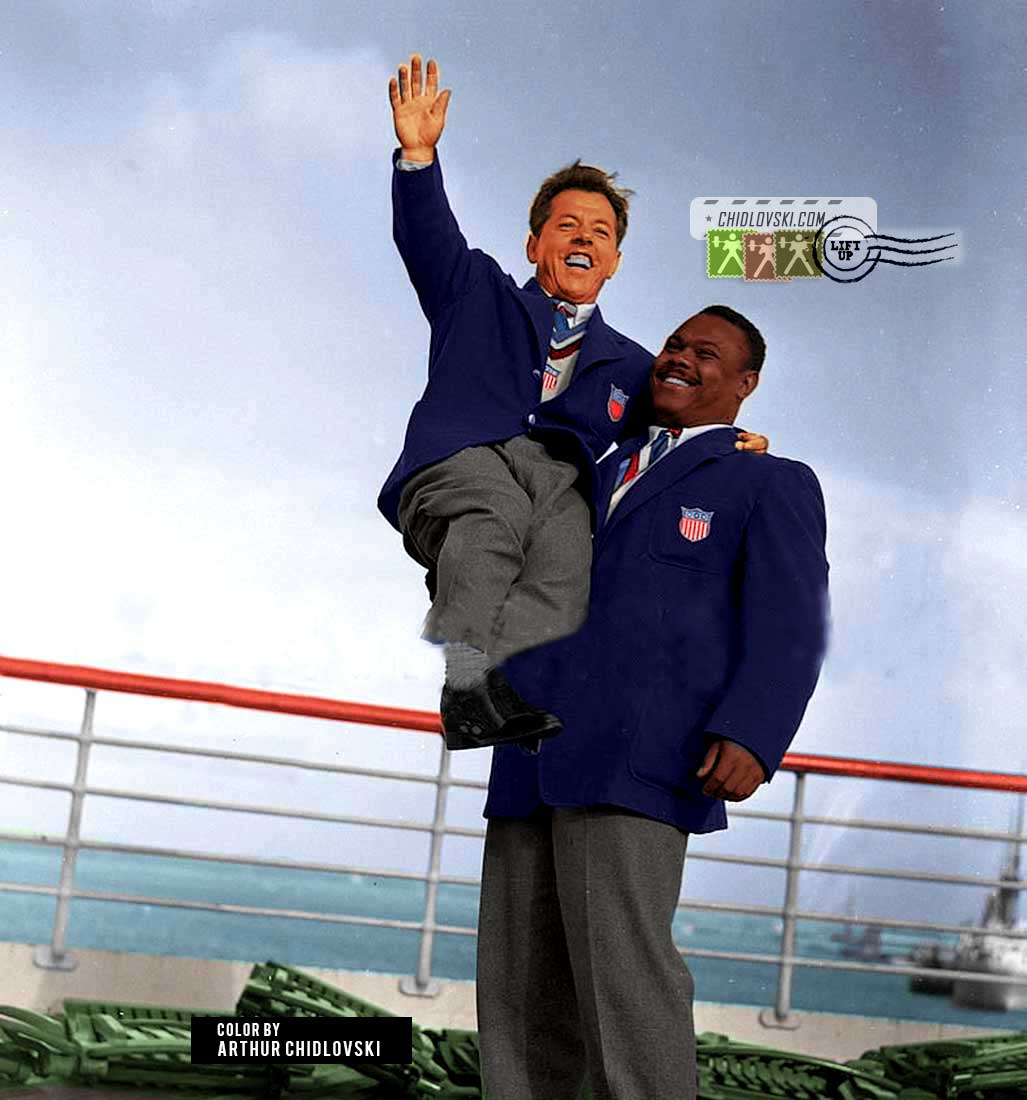 History in Color:
July 21, 1948, Southampton, UK – Members of the U.S. Olympic weightlifting team, bantamweight Joe Di Pietro of New Jersey and heavyweight John Davis of New York City are enjoying the arrival of the SS "America" with the U.S. Olympians to Southhampton, UK to participate in the 1948 Summer Olympics in London.
Both athletes won gold medals at the 1948 Olympics.
In fact, Di Pietro won the first gold medal and Davis won the last gold medal of the weightlifting tournament at the first Summer Summer Olympics after the end of the World War 2.