Alexander Voronin (USSR, Russia) Wins the 1976 Olympics in Montreal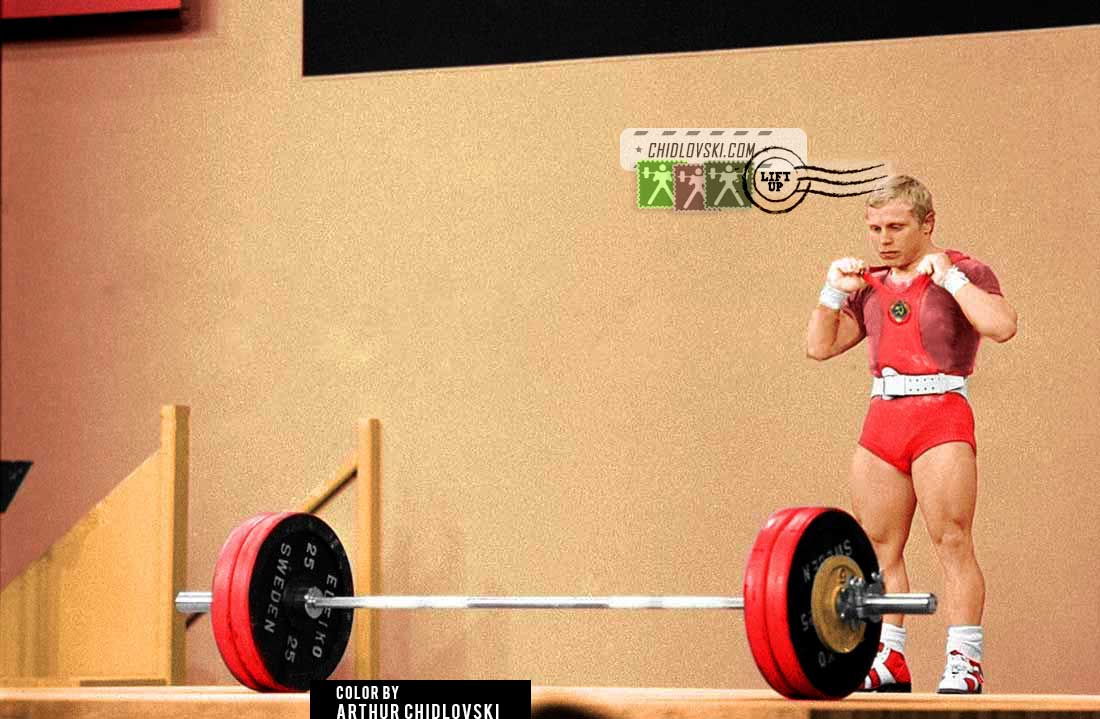 History in Color:
July 18, 1976, Montreal, Canada – 25-year old Soviet flyweight Alexander Voronin of Kemerovo, Russia prepares for lifting in the 52kg weight class at the 1976 Summer Olympics in Montreal.
Alexander Voronin became an Olympic champion in Montreal with a 242.5kg (105+137.5) total and a world record in clean-and-jerk (141kg).
Alexander Voronin (1951-1992) was an outstanding flyweight athlete. He won the 1976 Olympics in Montreal, the World Championships in 1976 and 1977 and the European Championship in 1976. 1977, 1979 and 1980.
On the national level, he won the Soviet Championships and Spartakiades in 1975 and 1979. He won the USSR Cup in 1975 and 1980.
In his career, Voronin set 13 world records.
His personal best total was 247.5kg (107.5+140), the world record he set at the 1977 World Championships in Stuttgart, Germany.
---
He was only 142 cm tall.
4′ 7″, if you are not comfortable with centimeters.
But he was a little strongman with unmatched dedication and will to become a champion.
He competed for the Trud Kemerovo club in the 52kg weight class.
Alexander Voronin initially studied acrobatics in the circus studio. During one of the performances, he was noticed by the weightlifting coach Gennady Borovikov.
Flyweight athletes are not an easy target to find in Russia.
Borovikov was glad to find such guy with obvious potential.
In his first day in the gym, Voronin's bodyweight was only 48kg and did a 110kg back squat.Soon he entered his first competition and won.
It was in February 1971 and Voronin was almost 20. Not exactly the age for the rookie to expect to become world class athlete. Nowadays, some are already about to retire from lifting at this age.
But Voronin turned to be driven towards becoming the champion and in 5 years he won the Olympics.
He was ready to compete at the 1980 Olympics. The Soviet coaches were considering to send two athletes either in the flyweight or in the super heavyweight. The second option won.
Soon Voronin retired from competitive weightlifting.
In 1992, he was killed in a car accident.