Tommy Kono in Moscow (1955)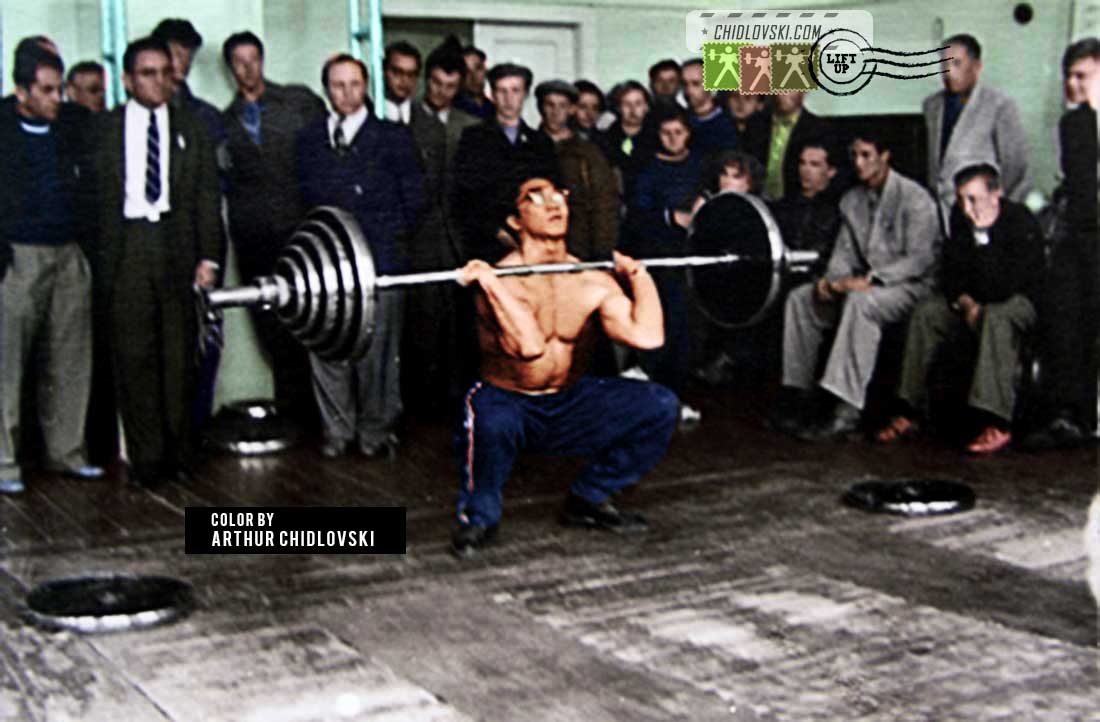 History in Color
June 1955, Moscow, Russia – Legendary Tommy Kono of Team USA gathered a crowd of experts watching him at the open training session in Moscow during the historical visit for the USA vs. USSR Olympic weightlifting match in the Soviet Union.
Tommy Kono competed in the 75kg class and won the matches against both of his opponents. He outlifted Yury Duganov by 7.5kg in Moscow and Fedor Bogdanovsky by 15kg in Leningrad.
It was the first ever visit of the American sports teams to Russia during the Cold War time. For generations to follow, there were so many stories and memories associated with the historic meet in Russia in 1955.