Lady Biker Friend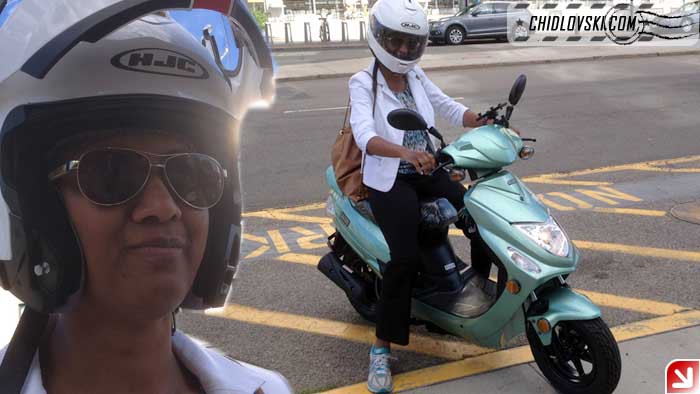 I used to have a lot of biker friends.
Most of them were weightlifters. No surprise here. Olympic weightlifters – speed, explosiveness in muscles and thoughts. Power and acrobatics in one bouquet.
Here is a totally different case.
A royal mastery of IT support.
A brilliant mind of a geek.
And all of a sudden – a grace of a lady biker!
No worries. Everything is under control. She's never going over 30 mph. Street of Boston are safe!
Hey, Lady Biker! Chidlovaki Blog Chidlovski says "Hi!"
Save