Dave Sheppard in Moscow (1955)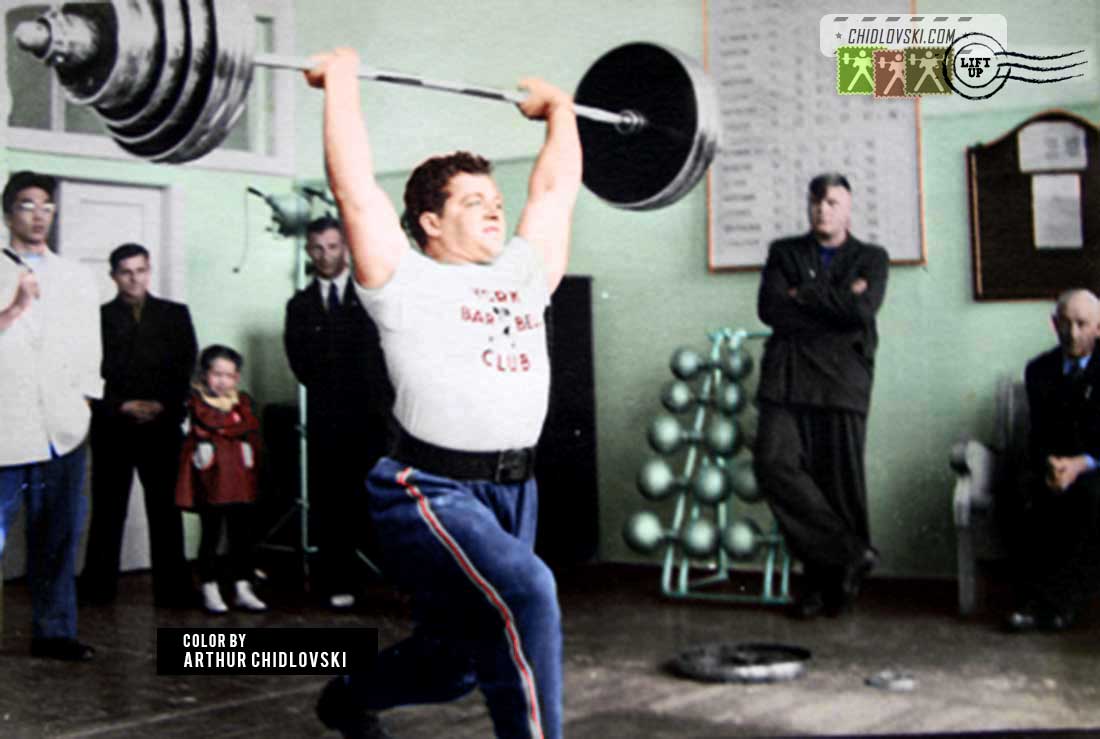 History in Color
June 1955, Moscow, Russia – Legendary U.S. middle heavyweight Dave Sheppard of NYC, New York is performing a clean-and-jerk lift at the open training session in Moscow during the historical visit for the USA vs. USSR Olympic weightlifting match in the Soviet Union.
It was the first ever visit of the American sports teams to Russia during the Cold War time. For generations to follow, there were so many stories and memories associated with the historic meet in Russia in 1955.
Obviously, Paul Anderson, "the Miracle of Nature", stole the show. Thousands of Russian spectators were following Paul Anderson in Moscow to get a glimpse of the strongest man they've ever seen.
However, it was Dave Sheppard whom Bob Hoffman of the York Barbell called an unsung hero in his report about visiting Moscow. According to Hoffman, Dave was an real MVP of Team USA.
Historically, Sheppard was a very impressive and memorable athlete but, for various reasons, in the top international tournaments he seemed to be an eternal "vice champion". At the 1955 USA vs. USSR match in the Russia, Sheppard in the 90kg class and faced very strong opponent in his micro-matches. He won all of them.
He outlifted Arkady Vorobyev by 7.5kg in Moscow and Fedor Osypa by 12.5kg in Leningrad: