Anatoly Khrapaty (Kazakhstan) Wins His First USSR Title (1983)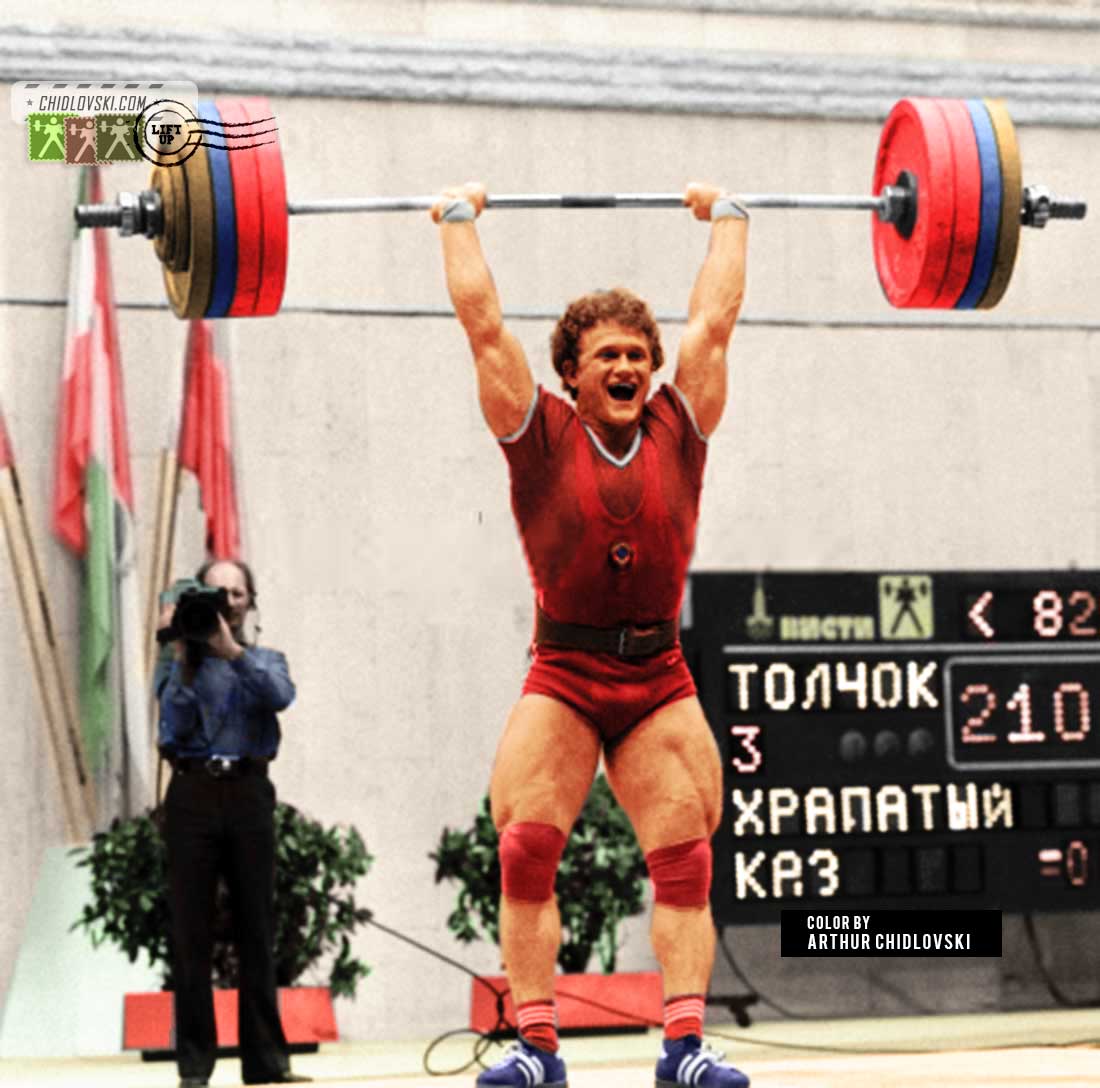 July 27, 1983, Moscow, Russia – 20-year old light heavyweight Anatoly Khrapaty of Team Kazakhstan clean-and-jerks 210kg in the 82.5kg class and wins his first national USSR title at the 1983 USSR Spatakiade and USSR Championships at the Izmailovo Weightlifting Arena in Moscow.
---
Khrapaty won his first national title at this tournament with 380kg ( 170+210) total in the 82.5kg class. In his weightlifting career, Anatoly won 3 titles at the USSR nationals (1983, 1984, 1986). He also won 3 USSR Cups and several gold medals in the snatch and total.
Anatoly Khrapaty (1963-2008) was an outstanding Olympic weightlifter. He was a 2x Olympian. Khrapaty won a gold medal in the 90kg class at the 1988 Summer Olympics for Team USSR and a silver medal in the 99kg class at the 1996 Summer Olympics for Team Kazakhstan.
At the World Championships, Anatoly Khrapaty won 5 gold and 2 bronze medals. At the Europeans, he won 5 gold and 2 bronze medals. He was a 2x vice champion of the Asian Games (1994, 1998) and set 5 world records.
After his retirement as an athlete, Khrapaty worked as a coach and was selected as a coach of Team Kazakhstan. A few days before the opening of the 2008 Olympic Games in Beijing, Anatoly Khrapaty died at 45 in a tragic motorcycle accident.