Paul Anderson (USA): Got Muscles?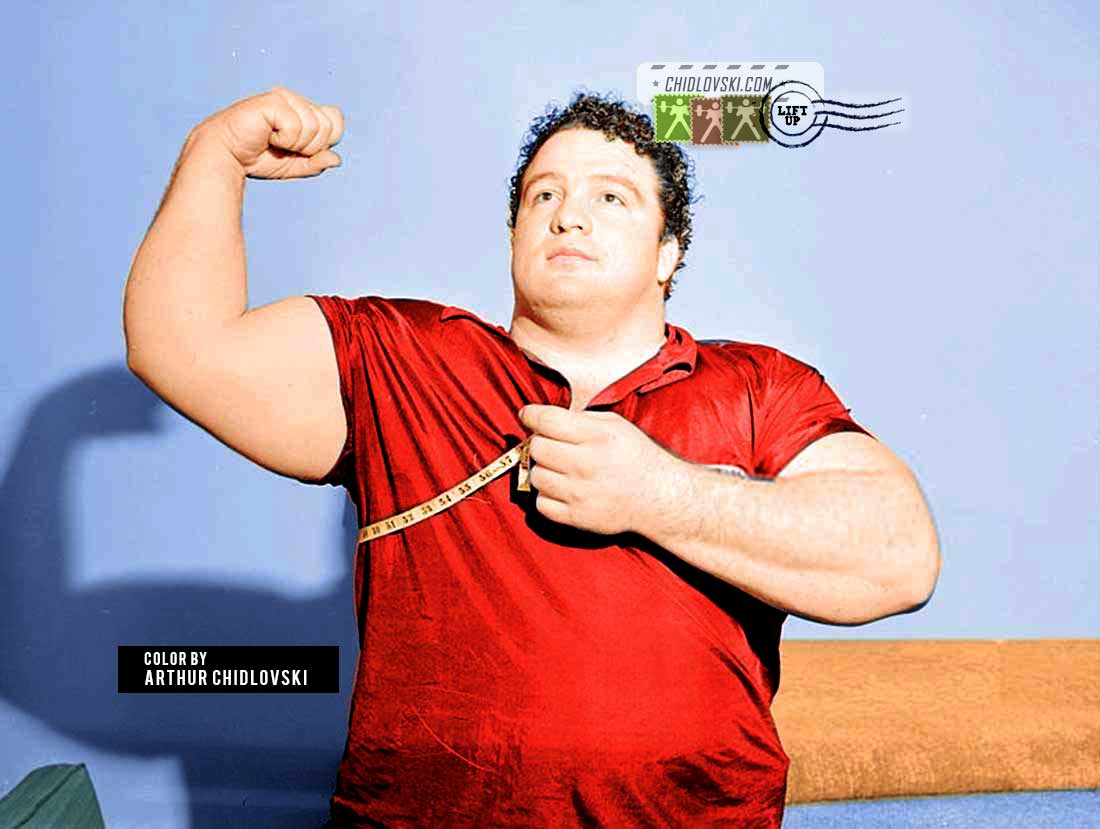 January 1956 – Legendary U.S. heavyweight weightlifter Paul Anderson is using a measuring tape to show the size of his biceps in front of the media reporters in 1956.
The view of big biceps muscles is perhaps the most stereotypical sign of weightlifters' strength. In Olympic weightlifting, it's probably the least important group of muscles to lift heavy and be a champion. Still, comparison of sizes of strongmen in different disciplines remains a popular subject of discussion.
Anyway, how big was the biceps of Paul Anderson? The data I have handy is 55cm (21.65″).