Tudor Fedor Kassapu (USSR, Moldova)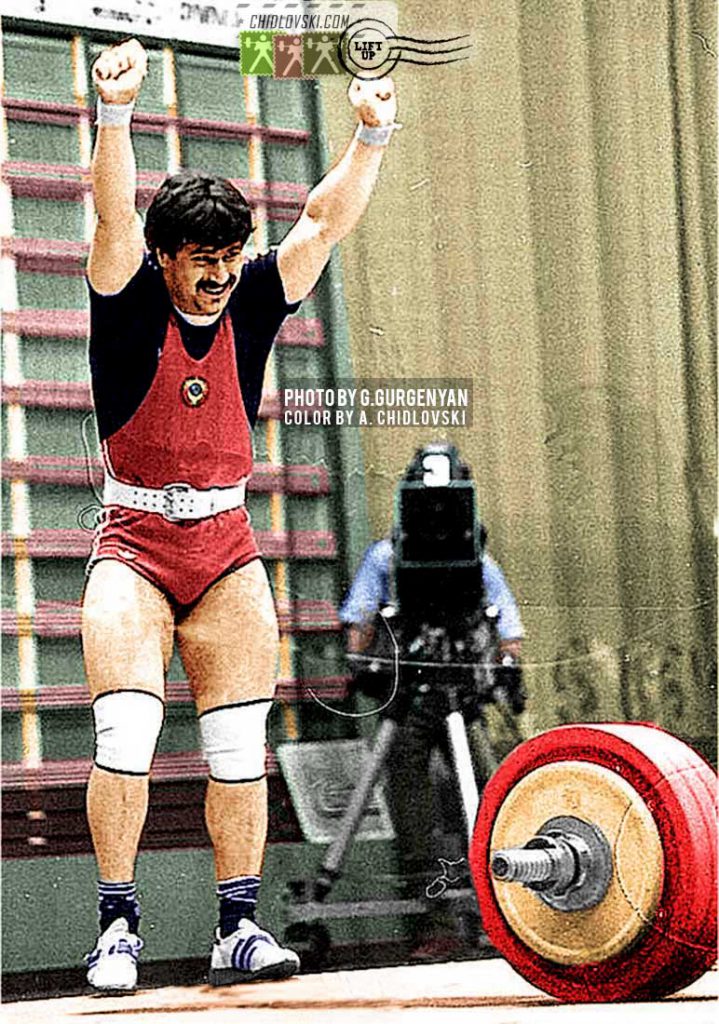 Today, Tudor Kassapu celebrates his 55th birthday. Happy Birthday, champ!
History in Color:
July 5, 1989, Frunze, Kirgizia– Middleweight Fedor Kassapu of Moldavia wins the 75kg weight class with a  350kg (152.5+197.5) total at the 1989 USSR Championships in Frunze.
Fedor Kassapu (b. 1963) is an Olympic champion of the 1992 Summer Olympics in Barcelona.
Kassapu was an outstanding middleweight athlete of the late 1980s to early 1990s. He is a World champion (1990), 3x USSR champion (1988, 1989, 1990), winner of the 1987 USSR Cup and USSR champion in the clean-and-jerk.
His personal best was 365kg (160+205) total that he reached in the 75kg class at the 1990 USSR Championships in Lipetsk, Russia.