Vladimir Ryzhenkov (USSR): 1971 Spartakiade in Moscow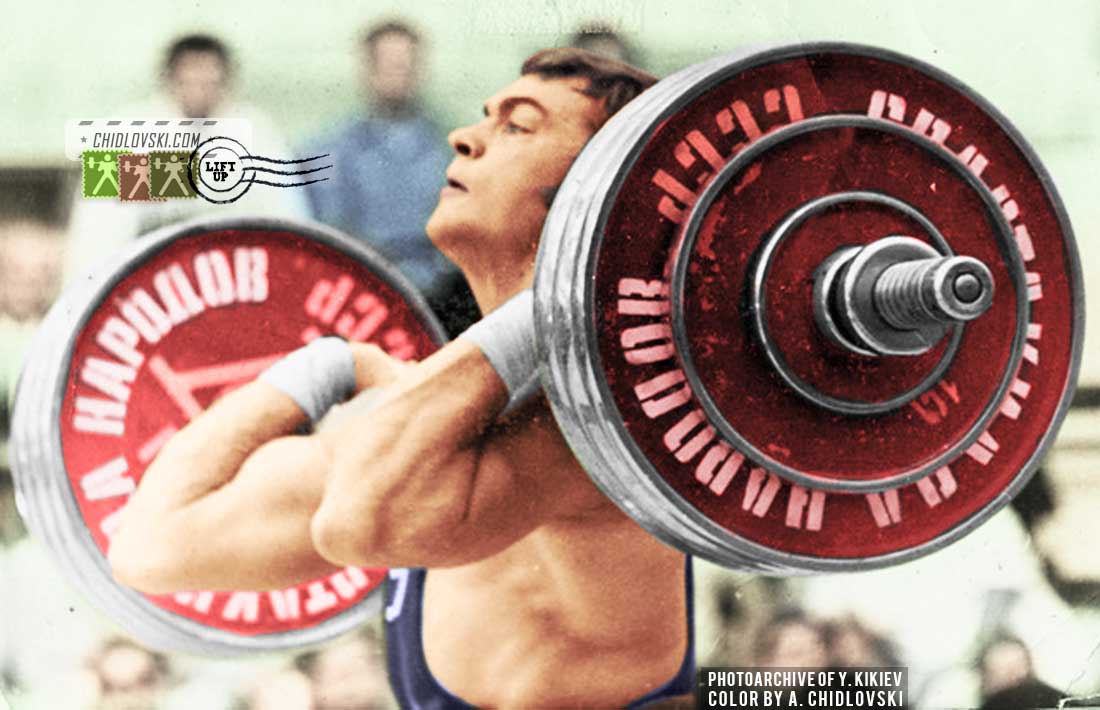 July 21, 1971, Moscow, Russia –23-year old light heavyweight Vladimir Ryzhenkov of the Dynamo Mocow club is competing in the 82.5kg classat the 1971 USSR Championships and Spartakiade at the CSKA Weightlifting Arena in Moscow.
Ryzhenkov's total of 490kg (160+145+185) allowed him to take the 6th place in this weight class  packed with world class talent (G. Ivanchenko, B. Pavlov, B. Selitsky, V. Shary and more). The next year,  at the 1972 USSR Championships, Ryzhenkov added 27.5kg in total, bypassed the 500kg mark in total and won the bronze with 507.5kg (170+152.5+185).
In 1973 and 1974, Vladimir Ryzhenkov was superb. He was brilliant and unstoppable.
Within these two years he broke 12 world recorda – 6 in snatch, 3 in cj and 3 in total. He won both USSR championships, 1973 World Championships in Havana and, while going for the world record in the snatch lift in his 4th attempt at the 1974 Worlds in Manila, he received a career ending elbow injury. He will never lift again on the top level.