Dzhamal Panakhov Is 65 Today!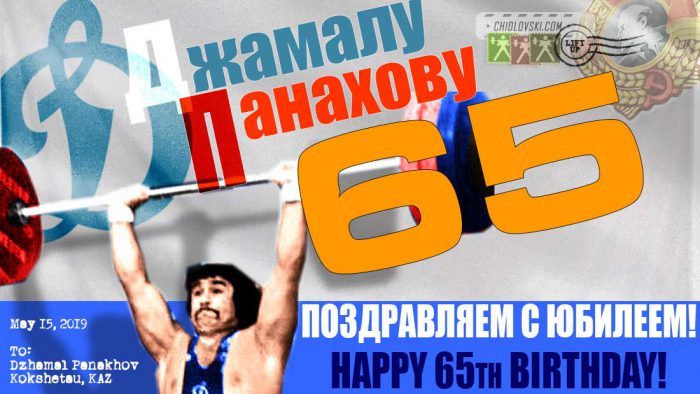 May 15, 2019 – Legendary sub heavyweight, world record holder Dzhamal Pahakhov of USSR, Kazakhstan turned 65 today.
Happy Birthday, Champion!
---
We already featured several photos of Dzhamal Panakhov in the History in Color series. including his amazing world record in the clean-and-jerk on November 16, 1977 in Simferopol, USSR when he finished the tournament with the 380kg total (160+220).
Dzhamal is listed in the top 500 athletes of all times and nations. On many occasions, he was on the annual Top 10 listings in the 1970s. He competed for the club of Dynamo, Kokchetav in Kazakhstan.
After retiring from active lifting, Dzhamal Panakhov worked as a coach in his Dynamo Kokchetav club and prepared many Olympic medalists and national and international level weightlifters. He is still consulting the club and shares the champion's wisdom with the new generations of athletes.