Anton Baraniak (Czechoslovakia)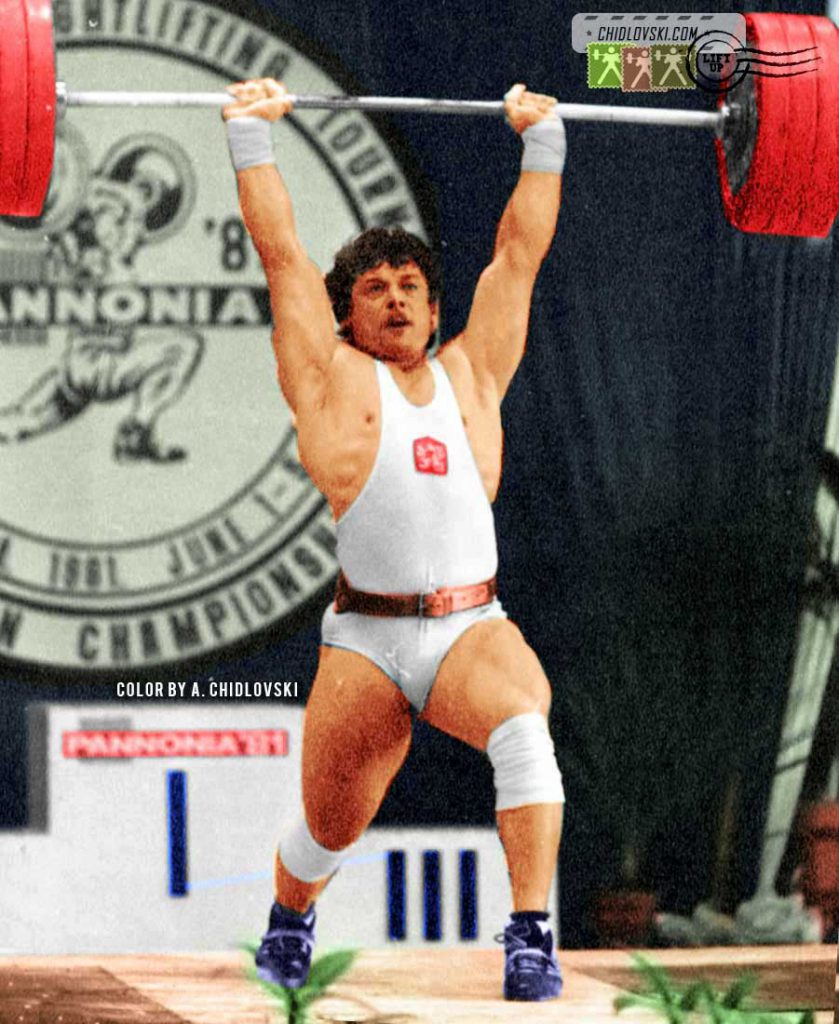 History in Color:
One of the best Czech weightlifters of the 1980s, Anton Baraniak competes for Team Czechoslovakia at the 1981 Panonnia Cup.
Anton Baraniak (b. 1951) competed for Czechoslovakia at two Summer Olympics – in 1980 (Moscow) and in 1988 (Seoul). In 1980, Baraniak won the 7th place in the 100kg class with the 375kg (165+210) in total.
Baraniak competed in various weight classes (100kg, 110kg, 110+kg)  and won 8 national championships in Czechoslovakia (1978, 1979, 1981, 1983, 1985-1988). On the international arena, he won 3 bronze medals at the World Championships (1982, 1983, 1987) and 1 silver (1985) and 2 bronze medals at the European Championships (1982, 1983).
Anton Baraniak had an elite level of total in all weight classes he competed in. His personal best were:
100kg – 375kg (165+210) – 7/28/1980 in Moscow
110kg – 420 (187.5+232.5) – 11/4/1984 in Plzen
110+  – 415kg (185+230) – 7/7/1985 in Trencin