Marian Zielinski (Poland): Preparing For the Lift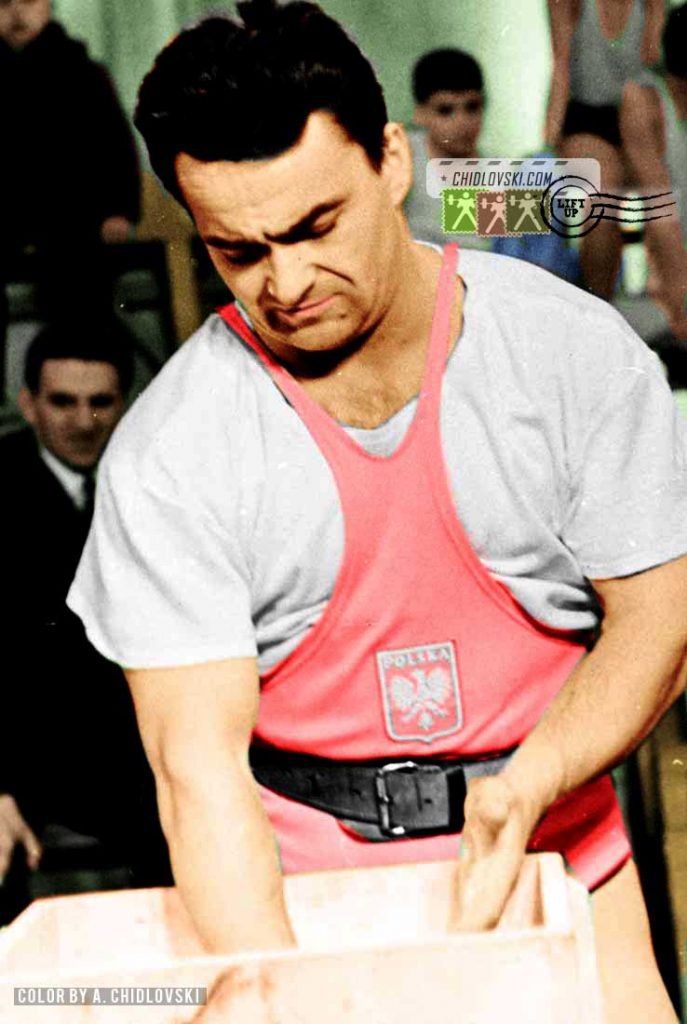 History in Color: The first Polish World Champion, Marian Zielinski is preparing for the lift.
Marian Zielinski (1929-2005) was one of the best weightlifters in the world in the 1960s. He was the first World champion from Poland (1959).
Zielinski competed at four Summer Olympics – in Helsinki 1956. Rome 1960, Tokyo 1964, Mexico City 1968. He won three bronze Olympic medals.
Zielinsky lifted in the feather and light weight classes and won two World titles (1959, 1963) , 3 European titles (1959, 1960, 1963) and set 3 world records (2 in snatch, 1 in cj lift) in his career.
---
The footage below shows Marian Zielinski competing in the press program at the 1962 World Championships in Budapest.