Jaakko Kajlajarvi (Finland): World Record in Budapest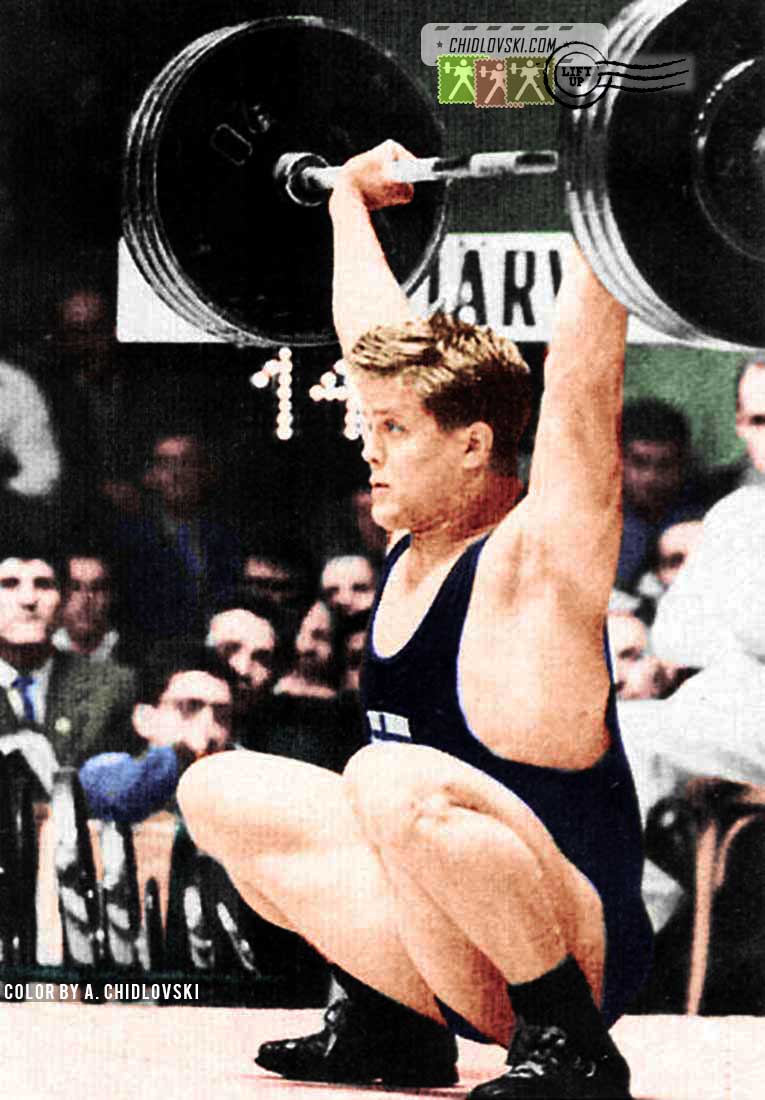 History in Color:
September 20, 1962, Tashkent, Uzbekistan – 4x Olympian, legendary Jaakko Kajlajarvi of Team Finland sets a new world record in the snatch (146.5kg) and takes the 4th place in the light heavyweight class at the 1962 World Championships in Budapest.
In less than 2 weeks, it will be an anniversary of this world record. Is Finland ready for celebration on September 20?  I am not from Finland but I do heave my cup of tea in Boston to chime in with. Cheers!