Casual Conversation Between Champions at the Gym in Detroit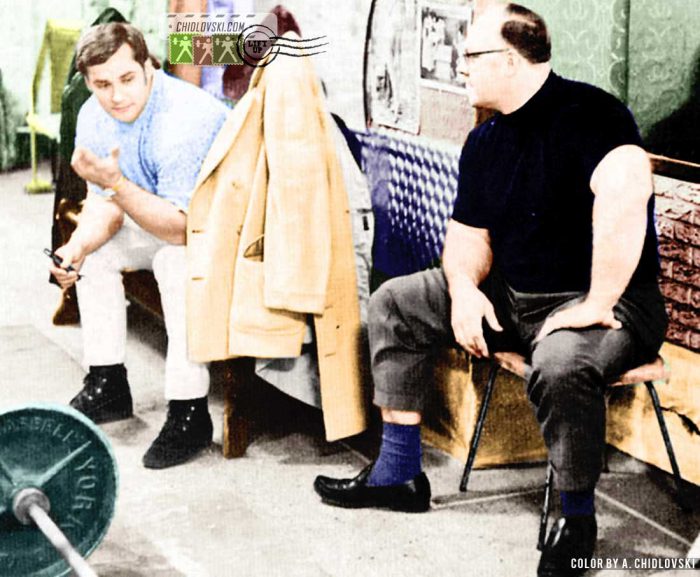 The History in Color series features a color version view of conversation between two legends of Team USA, Bob Bednarski and Norb Schemansky at the weightlifting gym in Detroit.
The original photo was published in the Strength & Health in 1970. Bednarski had been in Detroit seeing Dr. Russell Wright for therapy on his knees.