Ireneusz Palinski: Training Feats in Poland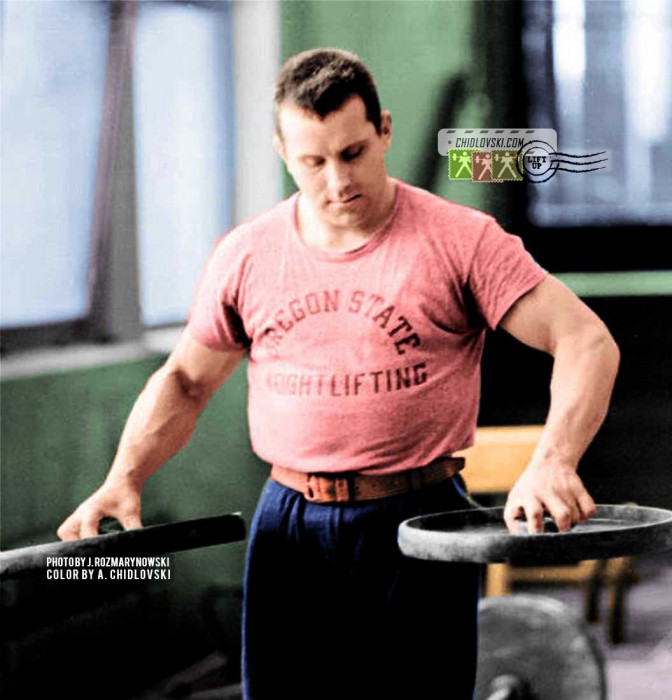 On History in Color photo, Ireneusz Palinski (1932-2006), the first Olympic champion of Team Poland and, by all means, one of the best middle heavyweights in the history of Polish and world weightlifting of the 20th century. showcases some of the strength feats during his training session in the 1960s.
In addition to his heroic win in the 82.5kg class at the 1960 Olympics in Rome, Ireneusz Palinski  won the World Championship (1961), 4 silver world medals (1959, 1962, 1963, 1966) и 2 bronze awards (1958, 1964). He set 7 world records.
He was a 9x champion of his native Poland and set 56 national records.