Gyorgy Koszegi (Hungary)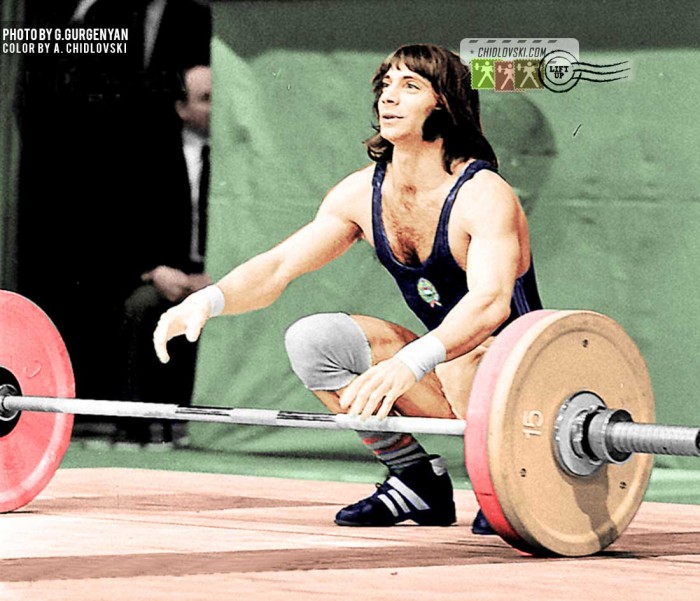 March 16, 1978, Moscow, Russia – Brilliant flyweight of the 1970s, Gyorgy Koszegi of Hungary competed in the 52kg class at the 1978 Friendship Cup in Moscow.
Gyorgy Koszegi (1950-2001) was one of the strongest athletes in the world in the 52kg and 56kg weight classes.
Koszegi competed for Hungary at the Summer Olympics in 1976 and in 1980. He became a silver Olympic medalist in Montreal in 1976.
Gyorgy Koszegi was always in the group of top contenders in the flyweight during his career in this sport. He became a vice champion of the World in 1974, 1976 and 1977 and a vice champion of Europe in 1973, 1976, 1977 and 1978.
Koszegi was a world record holder. He set a snatch world records in 1974.