York, Pennsylvania: 1946 World Championships Team USA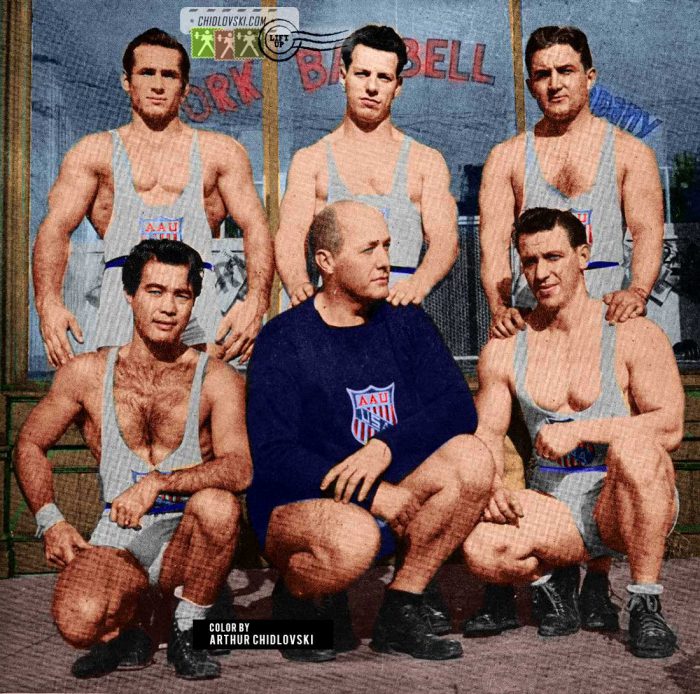 October 1946, York, PA, USA – of the most memorable U.S. weightlifting teams that was sent to Europe and won the 1946 World Championship in Paris, France:
Left to right:
Front row – Emerick Ishikawa (60kg, 6th place), Bob Hoffman (coach and sponsor), Frank Kay (82.5kg, silver).
Top row: Stanley Stanczyk (67.5kg, gold medal),  Frank Spellman (75kg, bronze medal), John Terpak (75kg, silver medal).
Note: Member the 1946 World's Championship Team, John Davis (82.5+kg, gold medal), wasn't a part of this photo session. He won a World title in the 82.5+kg class.
The black-and-white original of this photo appeared official program of the 1947 World Championships that was held in Philadelphia in September 1947 – the first Olympic weightlifting World Championships ever conducted in the United States.