Ivan Veselinov (Bulgaria)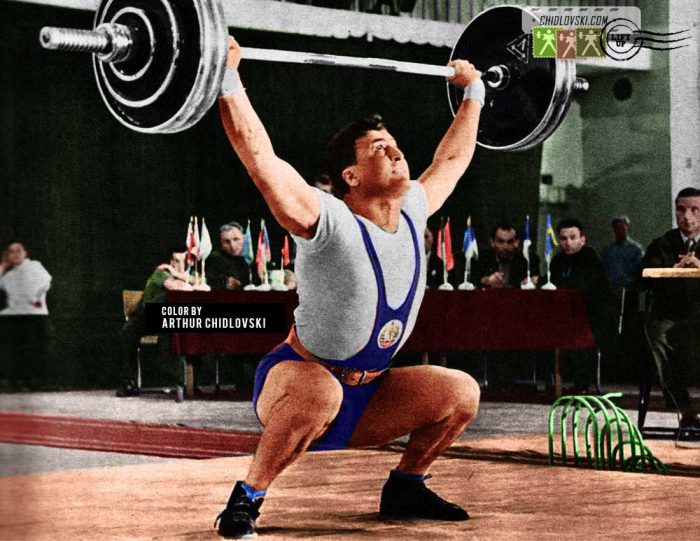 History in Color:
Ivan Veselinov (b. 1926) was one of the best and most known Bulgarian weightlifters of the post World War II generation. From 1950 to 1968, he won 16 Bulgarian Championships!
Veselinov was a 3x Olympian. He competed for Bulgaria at the Summer Olympics in 1956, 1960 and 1964.
Ivan Veselinov is a 3x bronze medalist of the World Championship (1958, 1959), 4x European silver medalist (1958-1959, 1965) and 4x European bronze medalist (1955, 1956, 1962, 1963)
By all means, Ivan Veselinov is a Bulgarian pride of oldtime classics.