Einar Eriksson of Sweden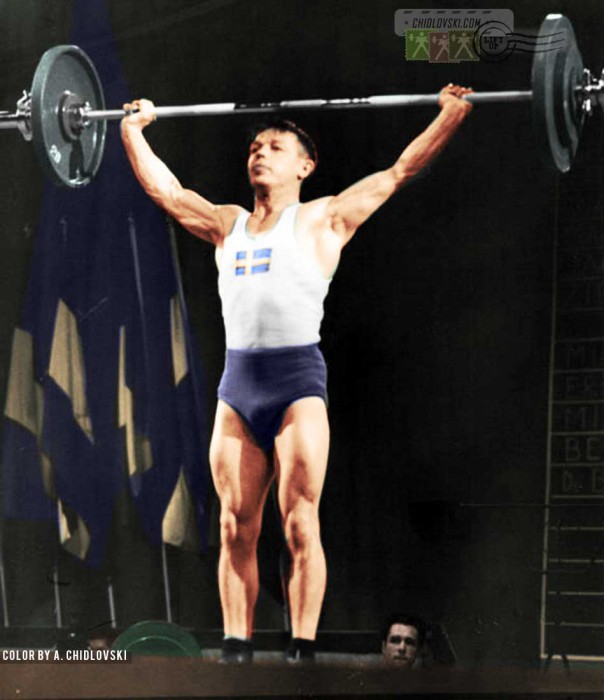 Einar Ericsson (1921-2009, seen on the History in Color cover) was one of the most distinguished Olympic weightlifters of Sweden in the 20th century.
He competed in the featherweight and represented his country at the 1952 Summer Olympics in Helsinki. He took the 17th place with 290kg (87.5+92.5+110) total in the 60kg class.
A year later, at the 1953 World Championships in Stockholm he improved significantly. He added 17.5kg to his previous year total and won a bronze medal.
Also in his career, Einar Ericsson won two bronze European medals in 1950 and 1953.
He trained in the Sundbybergs weightlifting club and, as much as I can tell by archival photos, was a pretty charismatic person.