G.Ivanchenko In Szombathely, Hungary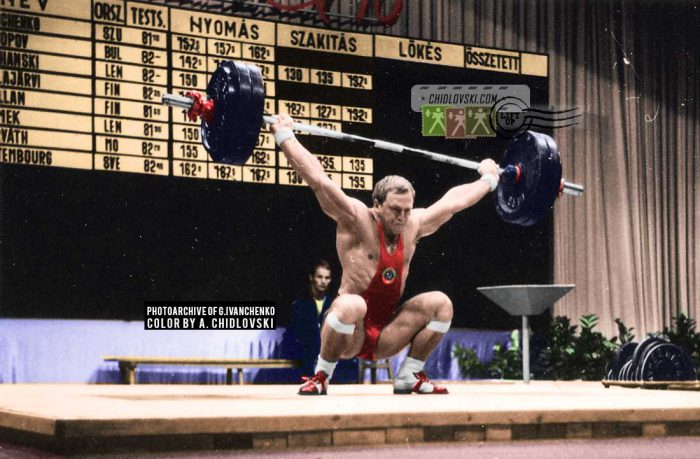 History in Color:
June 23, 1970, Szombathely, Hungary – Legendary Gennady Ivanchenko of Riga, Latvia competes for Team CCCP in the light heavyweight at the 1970 European Championship in Szombathely.
In the end of that night, Ivanchenko won his first European title with 487.5kg total (162.5+140+185).
If you have an opportunity to do so now, please say hello to Gennady and tell him that we at the Lift Up are big fans of his talent and charismatic appearance on the competition platform!