Pekka Niemi, Olympic Medalist of Finland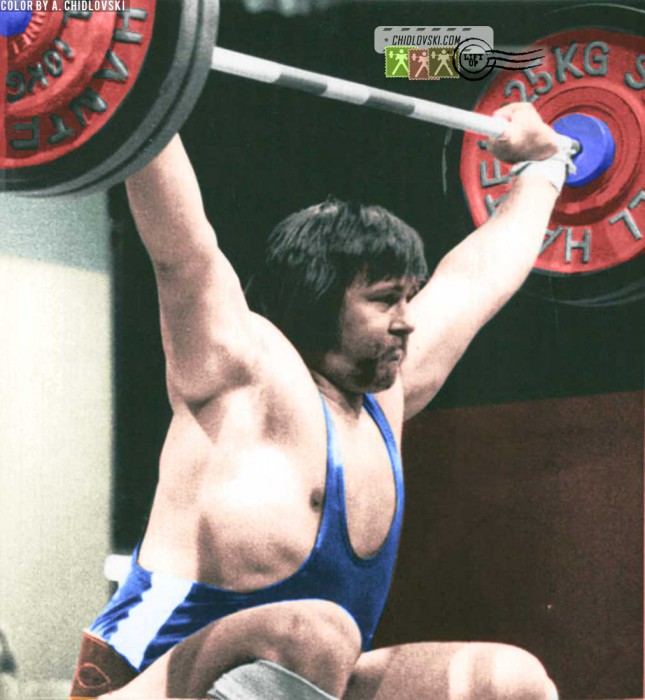 History in Color:
September 23, 1977, Stuttgart, Germany – One of the all-time best Finnish weightlifters, Pekka Niemi competes in the snatch program in the 100kg weight class at the 1977 World Championship in Stuttgart, Germany.
There were thee Olympic medalists in the the history of men's weightlifting for Team Finland and Pekka Niemi is one of them. He won the bronze medal at the 1984 Summer Olympics in Los Angeles. Needless to say, Pekka competed in the B group and missed the medal ceremony for his 100kg class in the evening. The organizers were looking for him to give him a bronze medal but couldn't find him in the weightlifting arena. Pekka didn't expect to get a precious bronze medal and went on sightseeing to the city of Los Angeles.
Pekka Niemi (b. 1952) had a solid weightlifting career in the international and domestic tournaments. He won 11 consecutive Finnish titles in 1977 – 88 and proudly represented Finland in all major international competitions in 1977 – 1984. After his retirement as an athlete, Niemi turned to coaching, In 1995–2001, Pekka Niemi was the head coach Team Finland Weightlifting.