Isaac Berger: World Record in Stockholm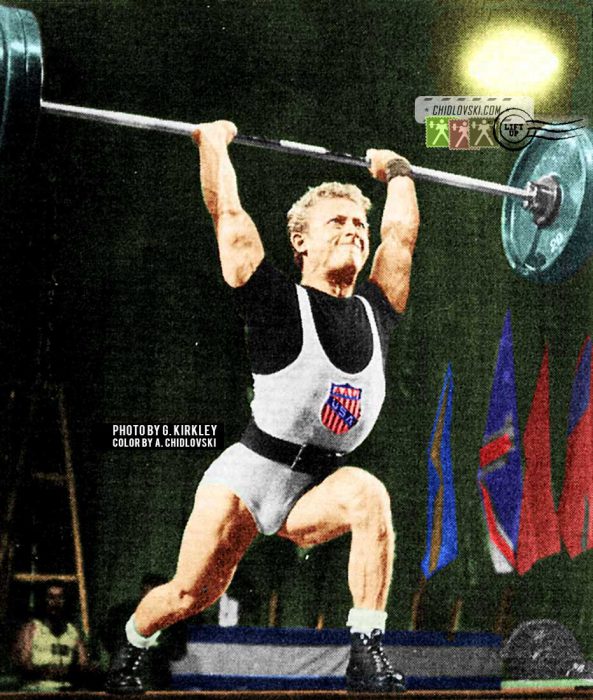 Stockholm, September 17, 1958 – Legendary U.S. featherweight Isaac Berger sets a new 147.5kg clean-and-jerk world record at the 1958 World championships in Stockholm, Sweden.
The original black-and-white photo is a famous shot by George Kirkley.
Isaac Berger enjoyed winning top Olympic weightlifting titles, setting impressive world records and, at the same time, he was a very slick technician on the competition platform. Perhaps, he was one of the best athletes in this department among the athletes of his era. Even six decades afterwards, his positioning, angles and other lifting aspects don't look dated at all.