Adam Gnatov: World Record at the USSR Spartakiade in 1971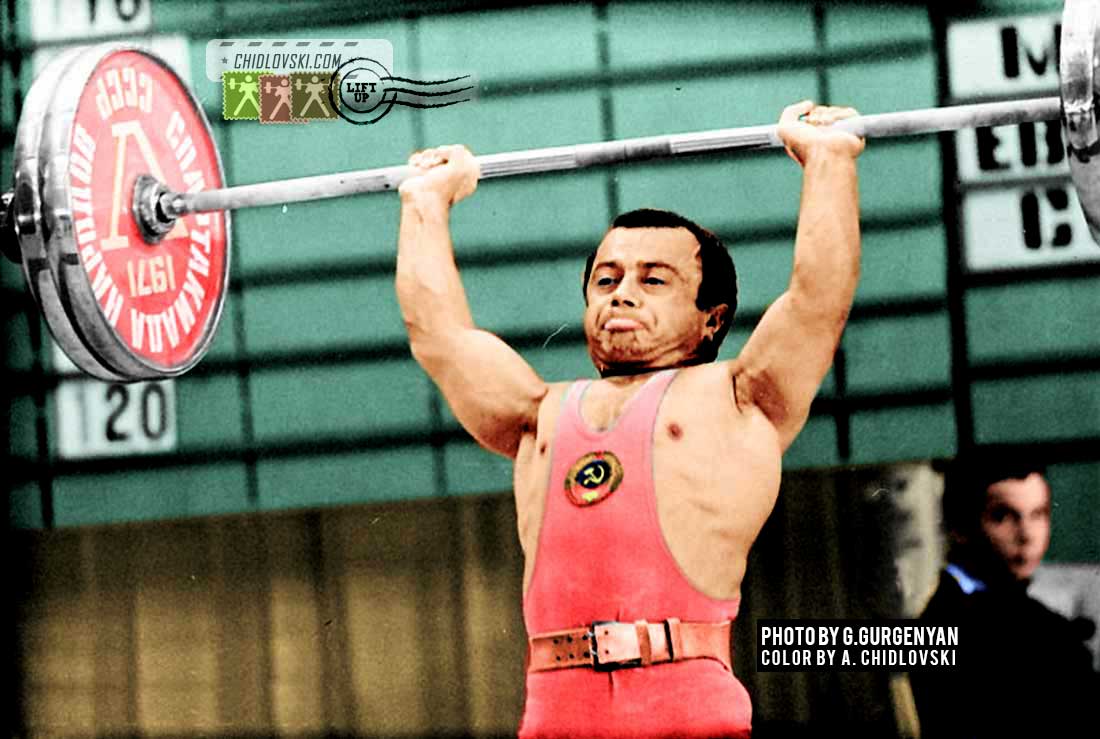 July 16, 1971, Moscow, USSR – Adam Gnatov, flyweight of the Lokomotiv Club, Lvov sets a new world record in the press lift (115kg) in the 52kg class at the 1971 USSR Spartakiade and 1971 USSR Championships at the Red Army (CSKA) Weightlifting Hall in Moscow. He won gold medals at both tournaments with a 327.5kg total ( 115+87.5+125)
Adam Gnatov (born in 1944) competed in the 52kg weight class. He was a vice champion of the 1972 European Championships in Romania.
On the national level, Gnatov won the gold at the USSR Championship (1971) and the USSR Spartakiade (1971). He was on of the national top flyweight contenders for almost 2 decades and earned medals at 8 USSR Championships. Adam Gnatov was a 3x USSR Cup Winner (1970, 1971, 1972) and won USSR gold medals in press (1970,  1971) and in clean and jerk (1971, 1972, 1974, 1975) .
He authored 14 World and USSR records in the flyweight category.
Out of these 14 world records, one will never be broken. It's the 120.5kg press record set in 1972 right before the press lift was eliminated from the official program by the IWF.
Needless to note that Adam Gnatov literally owned the record book for the press lift in the 52kg weight class. He set the first world record in the book in 1969 (102.5kg). And he closed the book in 1972 when he pressed 120.5kg.