New Milestones in the Men's 56KG Category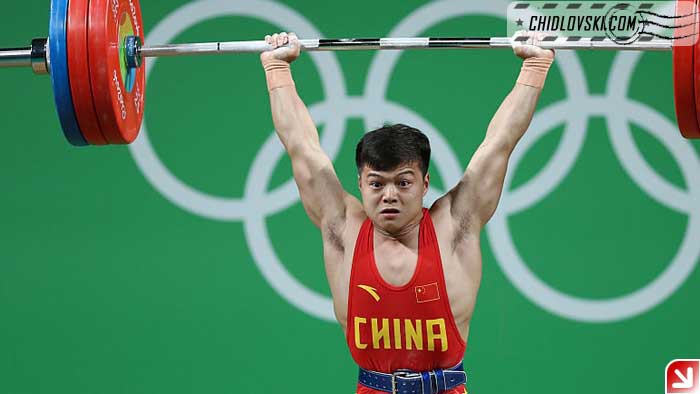 As we already wrote here, last night Qingtam Long of China won the gold Olympic medal in the 56 KG class in Rio.
Besides the quality and prestige of the highest medal in Olympic weightlifting, it was a fantastic milestone achievement for Long.
He managed to beat the oldest world record in total set by Halil Mutlu 16 years ago – 305 KG in Sydney 2000! Long lifted impressive 307 KG!
On the other hand, he stole the gold medal from Yun Chol Om himself. Om of North Korea hasn't lost since  the 2012 Olympics in London where he won gold medal in this weight class.
Finally, he joined the 3x Bodyweight Lifters Club. The club consists of Olympic weightlifters who  have lifted three times
their own bodyweight.
Bravo, Qingtam Long!
Club 3x Body Weight Lifters
Source:
Who In the World Has Ever Lifted Three Times Their Body Weight?
Arthur Chidlovski (Lift Up, 2012)
| | Athlete | Nat. | Class | CJ Lift | Date, Location |
| --- | --- | --- | --- | --- | --- |
| 1. | Stefan Topurov | | Featherweight, 60KG | 185.0KG | 1984, Varna, Bulgaria |
| 2. | Neno TERZIYSKI | | Bantamweight, 56KG | 171.0KG | 1987, Ostrava, Czechoslovakia |
| 3. | Naim SULEYMANOGLU | | Featherweight, 60KG | 190.0KG | 1988, Seoul, South Korea |
| 4. | Angel GENCHEV | | Lightweight, 67.5KG | 202.5KG | 1988, Seoul, South Korea |
| 5. | Halil MUTLU | | Bantamweight, 56KG | 168.0KG | 2001, Trencin, Slovakia |
| 6. | Yun-Chol Om | | Bantamweight, 56KG | 168.0KG | 2012, London, United Kingdom |