Go USA Weightlifting Marathon: T.Kono and P.George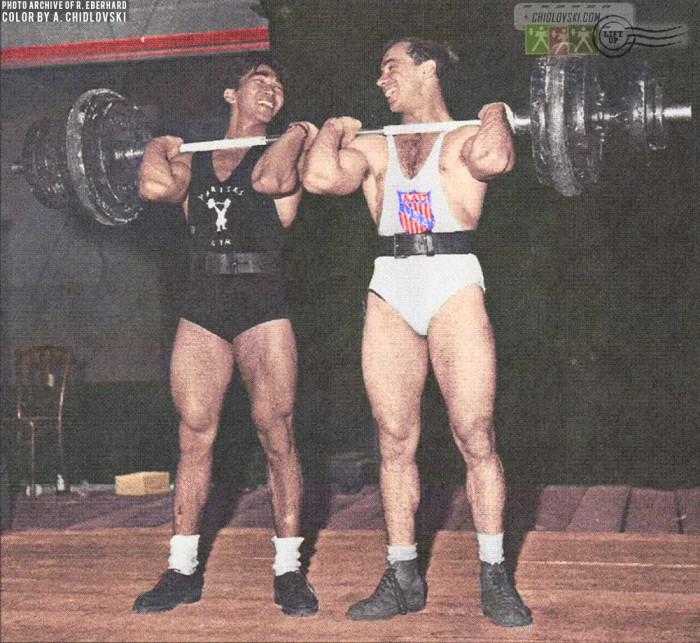 The 2017 IWF World Championships tournament is scheduled to be held in Anaheim, USA from November 27, 2017 t0 December 5, 2017. The Lift Up and our sub-publications continue the Go USA Weightlifting Marathon superseries of historical articles to cheer up the Team USA and all the fans of the Iron Game who certainly will be following one of the key Olympic weightlifting events of the year.
Olympic champions Tommy Kono and Peter George of Team USA exchange smiles while lifting 170kg at the open training session.
Tommy Kono won the Summer Olympics in 1952 and 1956 and won a silver medal in 1960. Peter George won the Olympics in 1952 and was a vice champion in 1948 and 1956.
Besides Olympic and world titles and records, there is fantastic period in the Olympic weightlifting history associated with these true legends of this sport.
It was a time when Team USA was the leading weightlifting powerhouse in the world and it was an honor to compete against these guys on the same platform.