Yevgeny Sypko (1963-2017)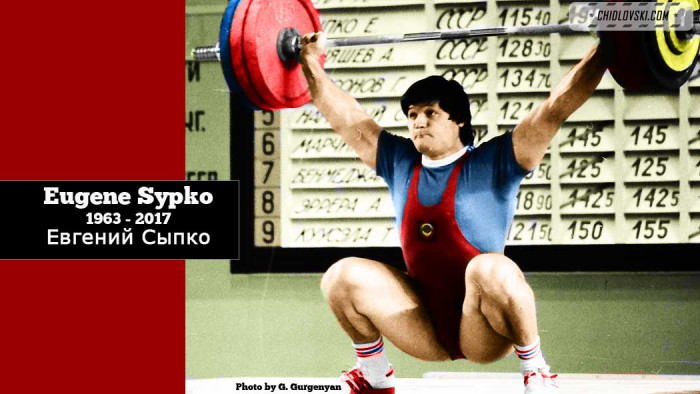 Famous Olympic weightlifter Yevgeny Sypko of Team CCCP and Kazakhstan died at 53 on January 16, 2017.
Sypko became world known when he set up the national record at 216.5kg at the 1990 Friendship Cup in Tbilisi, Georgia. Although the record was heavier than than the world record of the time and of decades to come, it was never added to the official world records.
As a super heaveyweight athlete, Yevgeny Sypko also won the 1988 USSR Cup and silver medal at the 1988 USSR Championsip. At the 1987 European Championship in Reims, France, he won the silver medal after finishing second to Antonio Krastev of Bulgaria.
RIP to Yevgeny Sypko!