My Presidentiana: 1991- Today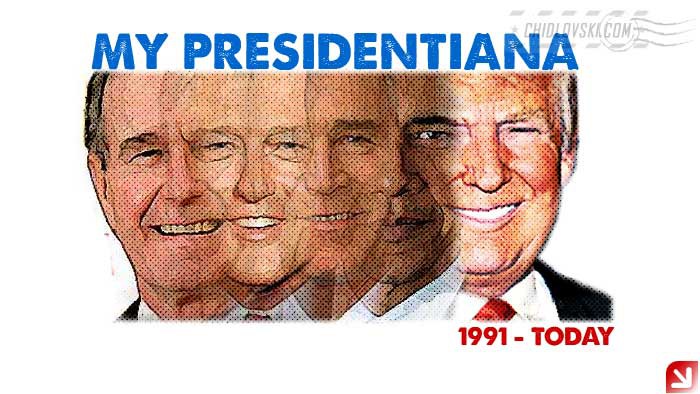 WASHINGTON – Donald John Trump was inaugurated as the 45th president of the United States on Friday, ushering in a new and more unpredictable era in which he vowed to shatter the established order and restore American greatness.
New York Times, January 20, 2017
America got the 45th president.
It's the 5th president on My Presidentiana.
It's time to update my graphic timeline of living in the United States.
Five presidents. Five personalities. Five very different leading styles and agendas.
Five very different time spans in the history of the country I moved to in 1991.
We all have different views and experiences. My personal experience gives me a luxury of the first hand comparison. It is the best country in the world.
I love this country and I am proud to be an American.
It's not a phrase copied and pasted from some textbook.
I mean it!
Previously at Chidlovski Blog Chidlovski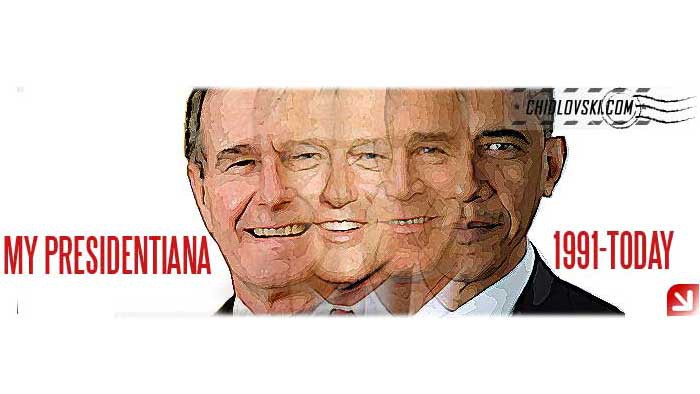 Save
Save
Save