Old Photo From Joe Dube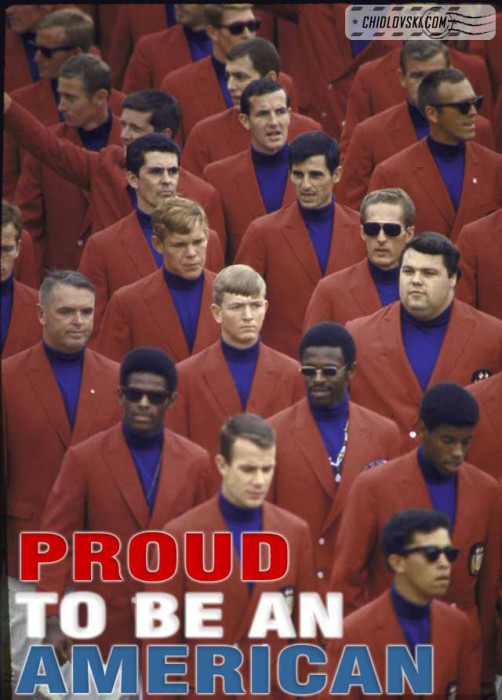 Joe Dube sent me this photo as a present a few years ago.
The photo shows Team USA walking at the opening ceremony of the 1968 Summer Olympics in Mexico City. A few days later, Joe Dube  won the bronze medal in the super heavyweight class in the Olympic weightlifting competition. A year later he won the world title in Warsaw, Poland.
I had a luxury to interview Joe Dube about the Olympics and many other events in his weightlifting life.
We talked about Bob Hoffman and his York Barbell, Tommy Kono and Norb Schemansky, Ken Patera and Bob Bednarski from the hey day of American weightlifting. They were all very different personalities and all were proud Americans in their way.
Then Joe emailled me this photo.
It's a good day to share it with you.
Go U.S.A.!
Save