Kaarlo Kangasniemi: Plus 20KG After the First 2 Lifts in Mexico City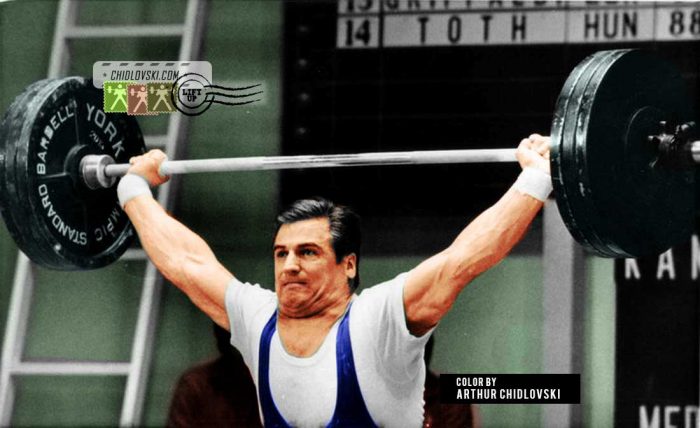 History in Color:
October 18, 1968, Mexico City, Mexico – Finnish middle heavyweight Kaarlo Kangasniemi competes in the snatch lift program in the 90kg class at the 1968 Summer Olympics in Mexico City.
In the first two lifts, Kaarlo Kangasniemi went 6 for 6 and, before the clean-and-jerk finale, reached a solid +20kg advance over Jaan Talts of Team USSR, his closest opponent for the 1968 Olympic gold in Mexico City.
In the end of the night, mighty Talts cj'd a new world record (197.5kg) and Kaarlo Kangasniemi became the first athlete in Finland ever to win the Olympics in weightlifting!