1952 Olympic Weightlifting Grand Finale at the Messuhalli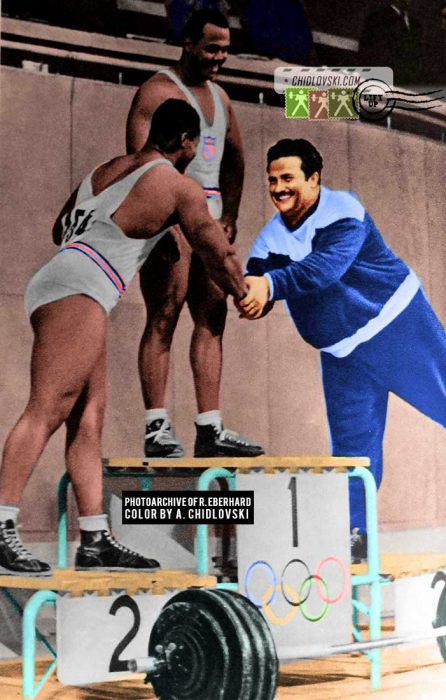 History in Color:
July 27, 1952, Helsinki, Finland – Heavyweight contenders receive their medals in the 90+kg weight class in the last day of the weightlifting tournament at the 1952 Summer Olympics at the Messuhalli Arena in Helsinki (left to right):
Jim Bradford (USA, 437.5kg total, silver medal), John Davis (USA, 460kg total, gold medal), Humberto Selvetti (Argentina, 432.5kg total, bronze medal)
31-year old John Davis won his second Olympic gold medal. Jim Bradford celebrated his Olympic debut with a silver medal. Team USA won the first place in the national team competitions in Helsinki.