Boris Pavlov: 1972 National Title and World Record in Tallinn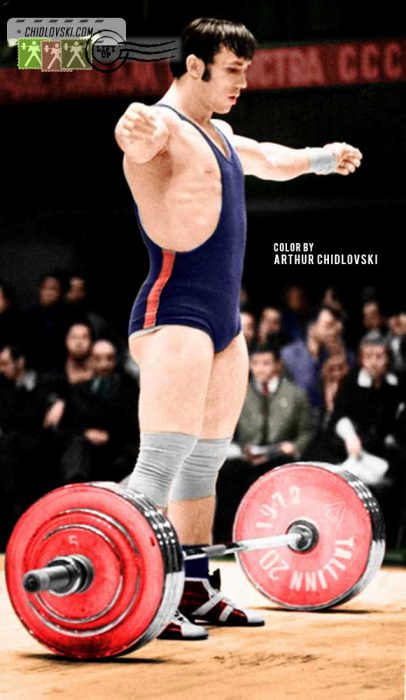 April 13, 1972, Tallinn, Estonia – 25-year old Boris Pavlov of the Spartak Donetsk club is competing in the 82.5kg class and wins a national title at the 1972 USSR Championships in Tallinn.
One of the best Soviet light heavyweights in the ealy 1970s, Boris Pavlov (1947-2008) of Donetsk, Ukraine was the World Champion (1971), European Champion (1972) and USSR Champion (1972) in the light heavyweight class (82.5kg). His strongest lift was clean-and-jerk. He set 6 world records – 3 in cj and 3 in total.
Pavlov won his first (and last) USSR title at 1972 USSR Championships in Tallinn with a world record – 515kg (170+150+195) in total. A month later he won the 1972 European Championships In Romania and became a very solid candidate to represent the USSR at the Summer Olympics in Munich in a highly competitive 82.5kg class.
The 1972 season seemed to mark the career high performance for Boris Pavlov. However, it ended with a disaster when Pavlov and three other major Soviet contenders for the top medals bombed out at the Olympics in Munich.