Go USA Weightlifting Marathon: After World War II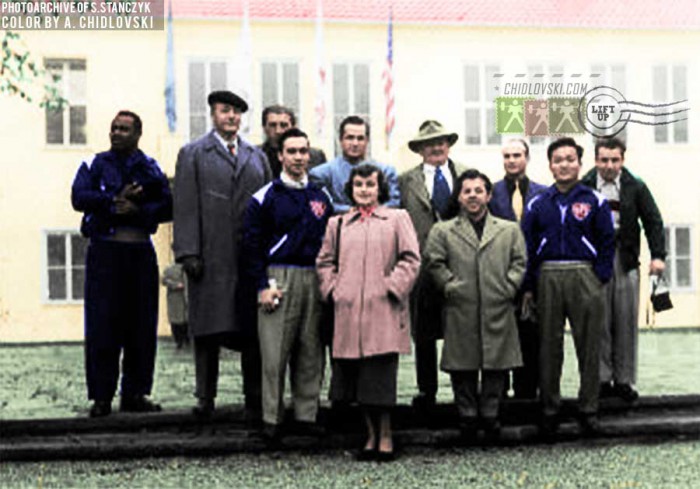 The 2017 IWF World Championships tournament is scheduled to be held in Anaheim, USA from November 27, 2017 t0 December 5, 2017. The Lift Up and our sub-publications continue the Go USA Weightlifting Marathon superseries of historical articles to cheer up the Team USA and all the fans of the Iron Game who certainly will be following one of the key Olympic weightlifting events of the year.
The black-and-white original of this photo came from the archives of legendary U.S. weightlifter Stanley Stanczyk (left to right):
Back row: John Davis, Bob Hoffman, N/A, Stanley Stanczyk, Dietrich Wortmann, N/A, Joe Pitman;
Front row: Peter George, N/A, Joe Di Pietro, Richard Tomito.
The picture was taken in 1949 after the world championships in The Hague, Holland.